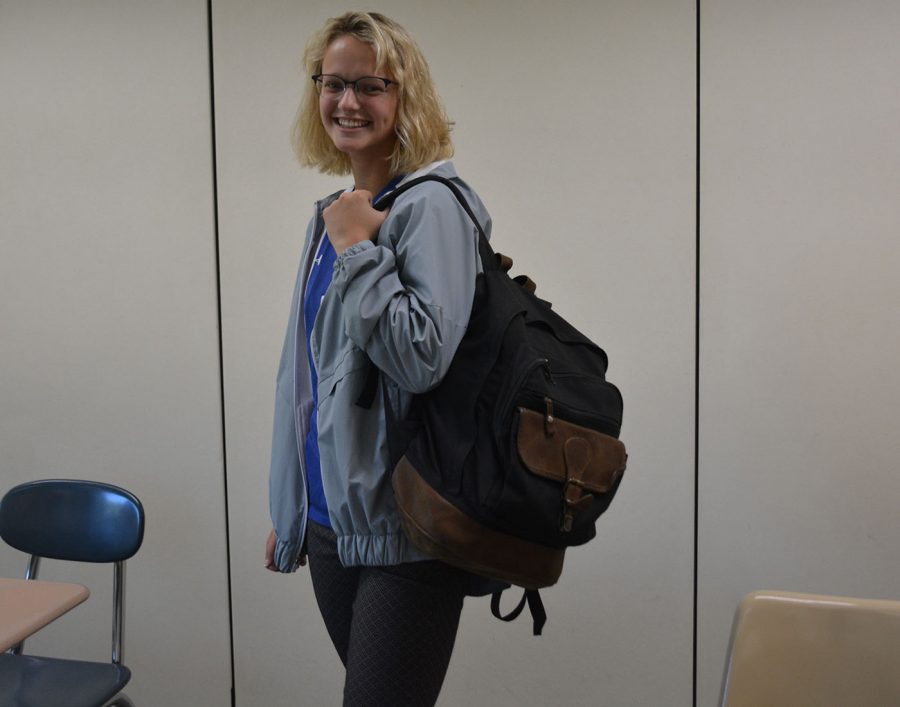 Jack Kleeberger
With a shift in leadership over the past summer, the OHS staff and Principal Mr. Kory Kath have worked diligently to implement their own visions towards the future of the school. Over the summer, students reached out to Mr. Kath regarding their own concerns, as well as any suggestions for the upcoming school year. Staff and administration met during this time to examine the OHS handbook and make necessary changes as they saw fit, while catering to the student body's needs. 
In previous years, due to a safety concern, students were prohibited from carrying around backpacks. This policy has since been revised. Mr. Kath said, "Quite a few students brought up the fact that our school is large, and so they looked at it from a convenience standpoint, which I can totally empathize with. On the flip side, we also want to value a students' possessions, if they have personal belongings or things important to them, they are going to feel more comfortable having the backpack." This new backpack rule can also help aid teachers in combating cellphone use during class time. If a student has their phone out, putting it in a bag on the floor can be more effective than using a pocket. Junior Evan Little said, "Having bags is a big advantage in terms of it being time efficient and easier to keep track of your things." 
Another rule that has experienced pushback from OHS students in the past is no hats and hoods in school. While discussing this issue over the summer, staff and administration kept coming back to the theme of expression. Letting students wear what they want was a big point of emphasis during this conversation and not something that was taken lightly. Mr. Kath said, "I always say that when a student is at lunch or in the hallway during the established passing time, that truly is their time to be socializing; to be who they are. In other words, I try my best not to inhibit their time and if that means they get to wear a hat, so be it." Allowing students to wear hats and hoods also cuts back on additional conflict that may arise. Many times students disregarded staff completely. 
These policy changes are giving students a new level of freedom and expression while on school grounds and the discussions surrounding them have been lengthy and in-depth. Mr. Kath said, "For the last seven years of working at Mankato East, seeing just how students go about their day and then respecting their time and place is something that we want to develop and  build here." Students have been excited about the new rules and are looking forward to utilizing them during the 2019-2020 academic school year.