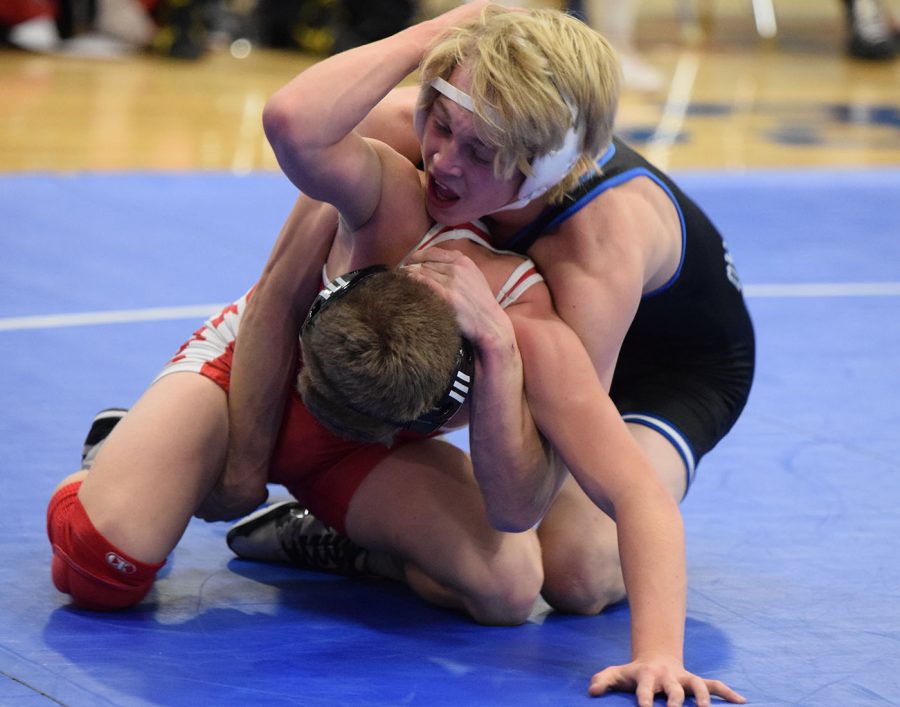 Carter DeBus
The Owatonna Wrestling Team has officially kicked off their season. After coming up short last year in a section title, the Huskies now seek revenge in taking over the section. The first appearance of the Huskies this year was in Faribault where the Huskies had an individual tournament on Nov. 30. The Huskies took third as a team and named two champions on the same day. Then they took on Winona Friday, Dec. 5 with a victory over the Winhawks 60-15.
The team has set their goals for this season just like in years past. The Huskies want a Big Nine title, a section title and a trip to the state tournament. Coach  Adam Woitalla said, "It's developing young people to be better citizens and better students, and that's mainly the ultimate goal in the sport of wrestling." Coach Woitalla looks forward every day to working with young student-athletes and help them achieve their goals.
said,
Some big events that the wrestling team has coming up is the Christmas tournament which is another individual tournament, and The Clash which is a big team tournament where teams come from all over the U.S. to compete. The Huskies just wrestled a big section opponent, Northfield, which they lost 42-31. Senior Captain Isaiah Noeldner said, "We aren't where we want to be, but that just gives us more drive."  The Huskies will wrestle Rochester Century on Thursday, Dec 19, and will face off against Rochester Mayo at home at 7 p.m. on Jan. 30.