Together as one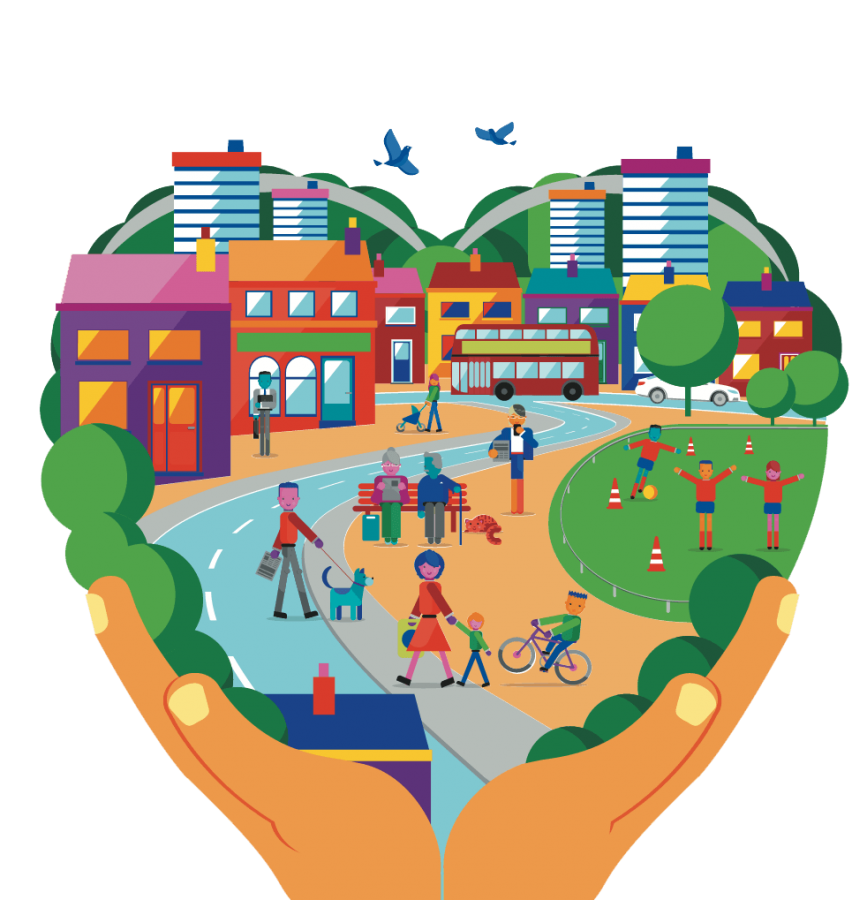 The community of Owatonna has been following the rules set in place by Governor Tim Walz regarding COVID-19. Many people are finding ways to connect with each other through this time while also following the guidelines set in place for the state of MN. Although many restaurants and fast food places have been reduced to drive-thrus or pickups only, many people have been still supporting local businesses by ordering pickup from their favorite food joints.
A few food places around Owatonna have been hosting special deals on meals throughout this pandemic, in hopes to provide cheap and easy ways to feed those that may not have the time to provide meals for their families. Hy-vee's Chinese department has been holding special deals such as the 'dinner for four' deal which includes a wide array of food for only $25. A lot of other local food businesses have been reopening in hopes to bring in some money during this pandemic also.
Aside from fast food and restaurants holding things for the community, there are also many businesses in town that are hiring part-time jobs hoping to help people that may not be working through this pandemic. Grocery stores have remained open for obvious reasons, but have been much more busier due to people stocking up on food. The Owatonna Hy-Vee has been hiring many part time jobs due to the higher demands of online shopping and in store pick-ups. OHS senior and local Hy-Vee kitchen clerk, Max Degrood, said, "I've been working here for over two years, and it's nice to see new faces around here that are willing to help out, and help wherever they are needed around the store. It's also nice to know that I won't be called up front to help out on the cash register or go outside to pick up carts."
Apart from local businesses, many students have been finding ways to connect with each other through this time of distance learning. Junior Zach Kirsch said, "A lot of my friends and I have been going on bike rides or rollerblading around town just to get outside and hangout with each other. Most of the time we get big groups of guys to come with, and it's pretty nice seeing everyone connect with all of this going on." Many teenagers have been out enjoying the nice weather and local parks during their freetime trying to get out as much as they can during this worldwide pandemic.
On May 1 Governor Walz extended the stay at home order until May 18.
About the Writer
Tyler Harris, Writer
Tyler Harris is a senior at OHS. This year Harris is involved in soccer and tennis. Outside of school, Harris spends his free time working in the Hy-Vee...