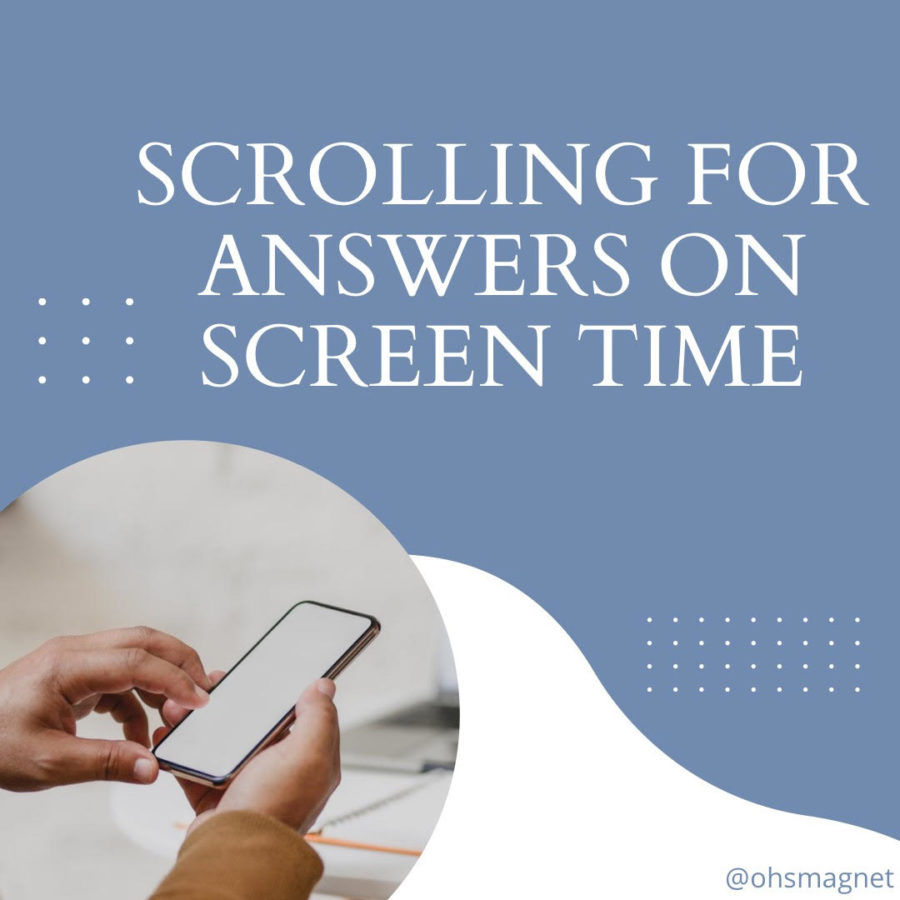 Valentina Contreras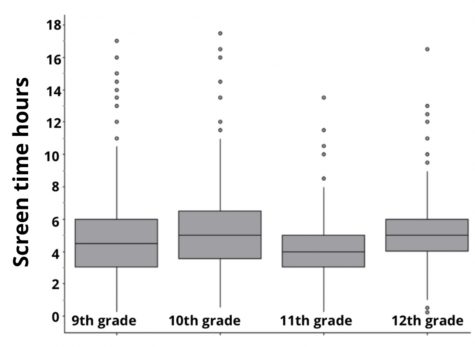 Mr. Will Fish, along with most OHS teachers, expected things to be a little different when students came back from distance learning. However, he noticed basic habits had changed; students were spending a lot more time on their phones. 
On Wednesday, Oct 6. OHS assigned a survey on screen time during Compass time through Naviance. This survey was created by language arts teacher Mr. Will Fish and statistics teacher Mr. Steve Benson. This survey was anonymous and required students to fill out their grade and gender, average daily screen time, most used app, second most used app and how long they used those for. The survey also asked their approximate GPA and how much stress students feel relating to screen time and school work. Mr. Benson's fourth hour statistics class then analyzed the data. 
Statistically, the survey brought in an over half response rate bringing in 878 responses out of 1,492 students. This survey showed a non-response bias, meaning that to those students assigned not all were able or willing to participate. 
The average screen time is four to five hours a day, with some students reporting up to eight to 18 hours on the higher end. This high screen time is a big issue since not all students even interact with people for five hours a day. The recommended screen time is no more than two hours per day. So how is this affecting students?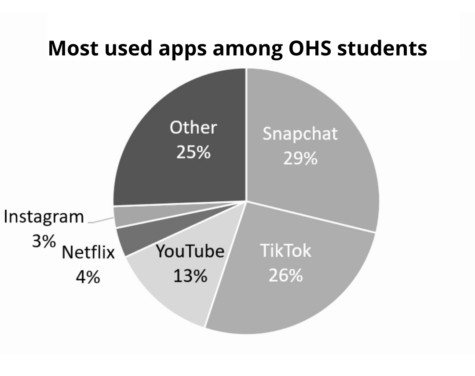 What apps are occupying the students' time?
The top app among OHS students is Snapchat and on average it is used from one to two hours per day with each interaction being in 10-30 second intervals. The use of Snapchat is a constant cycle of picking up the phone and sending pictures back and forth. Based on this information it would mathematically equal to an average pick-up range from 200-300 pick-ups each day.
The second most used app is TikTok where students are spending an average of one to three hours each day. TikTok has one of the strongest algorithms, hooking viewers in for hours by showing them what they want to see. 
Students spend hours watching TikToks without realizing how long it has been. School board student representative senior Daniela Ortiz said, "TikTok is the worst app ever, it is so easy to get distracted. I can spend hours on it and won't even realize it, that is why I have to put a time limit for one hour and it surprises me every single time because I don't realize how long it's been. I always end up ignoring it and never actually stop, but at least it makes me aware of how much time I'm on it."