OHS school bathrooms close throughout the building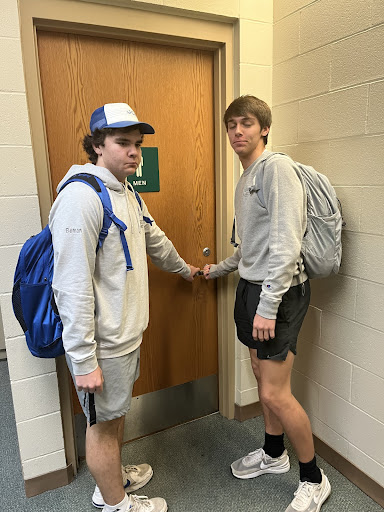 While overcoming adversity in high school can be seen as a usual thing any teenager has to be able to do, at the OHS a new obstacle has started to plague the students. At OHS in the past two years the bathroom situations have become a nuisance for students. Right now the main issue for our bathrooms is the pipes. Also, the bathroom toilets are getting clogged a lot. They have brought plumbers in to try and fix the piping issues. Bathrooms have been closed due to vandalism.  
While OHS students are affected, the effect of the bathroom situation has also impacted other parts of the OHS. OHS janitors being impacted by this primarily.  OHS custodian staff member Mr. Dana Germundson is one of those impacted by the disrespect. Mr. Germundson said, "It's very frustrating because it happens quite often." Mr. Germundson and many other custodians are impacted greatly with the bathroom situations. 
Students have known that this is a problem. It can be very frustrating for students that need to go to the bathroom when they are locked. Junior Elizabeth Radel said, "Having to walk further than I need to to use the bathroom can get annoying." Students that are just trying to use the bathroom are getting punished for something that they are not even a part of.   
Aside from the vandalism the bathrooms are being closed due to maintenance issues this year mainly the pipes.  Principal Mr. Kath said, "Our pipes are very old, and there are certain repairs that need to be done and some of them internally." Bathrooms have been closing more often due to piping issues that are causing the OHS bathrooms to be shut down. Over the summer the bathrooms do not  get used as much so OHS have found out that toilets were getting clogged. To try and fix this problem OHS brought in plumbers to help custodial staff.
OHS bathrooms will remain locked if vandalism continues and also piping issues. The bathrooms being closed would not just be a nuisance for a few students, but all the OHS student body. While the OHS bathroom situation has gotten out of hand, there is still hope to fix this problem with new disciplinary rules being installed. With these rules OHS aspires to return bathrooms to be used in the proper way. Hopefully with the new school coming soon OHS will be able to use all of the bathrooms without having these internal problems.