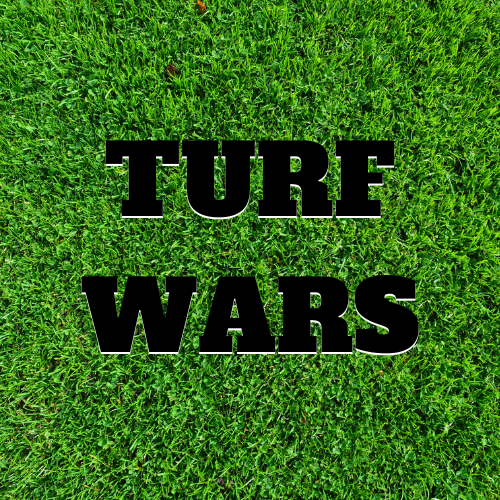 Turf Wars
November 11, 2022
OHS Magnet looks at two sides of the same issue. This week examines turf field at the new high school.
Upgrade on the field
The new Owatonna High School is something we have been needing for a long time, which is why Steele County voted to build a new school in 2019. The new high school is being built with many new additions that are a cause for excitement. These include actual air conditioning, new weight room, clean walls with no mold, more basketball courts and an indoor track. One of the biggest things many athletes are excited for are the new turf fields. 
Turf fields are artificial grass surfaces made for athletics. They provide a surface that does notrequire as much maintenance compared to natural grass. Even if Owatonna's sports teams do not end up playing on the turf they still offer the benefit of being able to practice on them for opposing teams who do play on turf. Turf also offers a safer playing environment for Owatonna athletes.  Complete Synthetic Turf says, "The reason turf is used for outdoor play and sporting events is that it can maintain its looks better than natural grass. Additionally, turf can protect players from injury, and it's easier to play on even when it's wet outside."
"
Artificial turf will allow our teams more access to fields which may otherwise be limited on natural grass with weather conditions especially in the spring seasons.
— Mr. Achterkirch
With the new installment of turf opens more opportunities for athletes. Owatonna Activities Director Mr. Marc Achterkirch said, "Artificial turf will allow our teams more access to fields which may otherwise be limited on natural grass with weather conditions especially in the spring seasons. This will also include our PE classes having access to more outdoor spaces. Maintenance is a lot easier for artificial fields as well." Clearly turf is the right decision for Owatonna and that is why Mr. Achterkirch is fully on board with it. 
The benefits turf offers outweighs the problems that can arise if there  are any at all. OHS is already getting a new highschool, so they might as well upgrade their fields while they are at it. Even with the addition of turf fields it is not like any of Owatonna's grass fields are going anywhere. 
Turf field may bring more injuries to student athletes
In November 2019, the Owatonna community voted to build a new high school and to allocate $8 million toward repurposing the current high school campus for the school district and community needs.The new Owatonna High School will cost taxpayers $104 million, on top of the $22 million given by local business and the land donated by federal insurance. So altogether, it will cost $114 million. 
The new OHS is expected to be completely built in the summer of 2023 leading to the first year at the high school for teachers and students. The new OHS includes a three story building of 317,000 square feet of land with some cool features like an 825-seat auditorium and a 3,451-seat football stadium. There is also a huge parking lot that can hold 890 vehicles. Students are excited for this new addition which will all sit on 90- acres just off 18th Street near the intersection of Highways 14 and 218.
Students and teachers are very excited for the new high school but they see the negatives and positive sides of this addition. Sophomore Patrick Anderson said, "I am very excited for new high school because it is going to be more modern and everything is going to get upgraded like the football field but there is ups and downs to that because it is turf and it is nice and easy to play on but it causes many injuries and turf burns which don't feel good."
Using a turf field brings positives and negatives. One of the negatives is that most athletes will get some kind of injury faster than they would in natural grass. According to the University of Hospital Portage Medical Center they found that 58 percent of athletes are more likely to sustain an injury during athletic activity on artificial turf. Researchers identified a total of 953 injuries during the 2021-2022 athletic seasons, with 585 of them occurring on turf and 368 on natural grass. Turf might sound amazing to some athletes, but after all most injuries happen due to turf when it comes to sports and some of these injuries include knee and ankle injuries. Yet the most common injury is skin abrasions which are painful for athletes. 
The new turf field will be ready in the summer of  2023 and will host football, lacrosse and soccer.