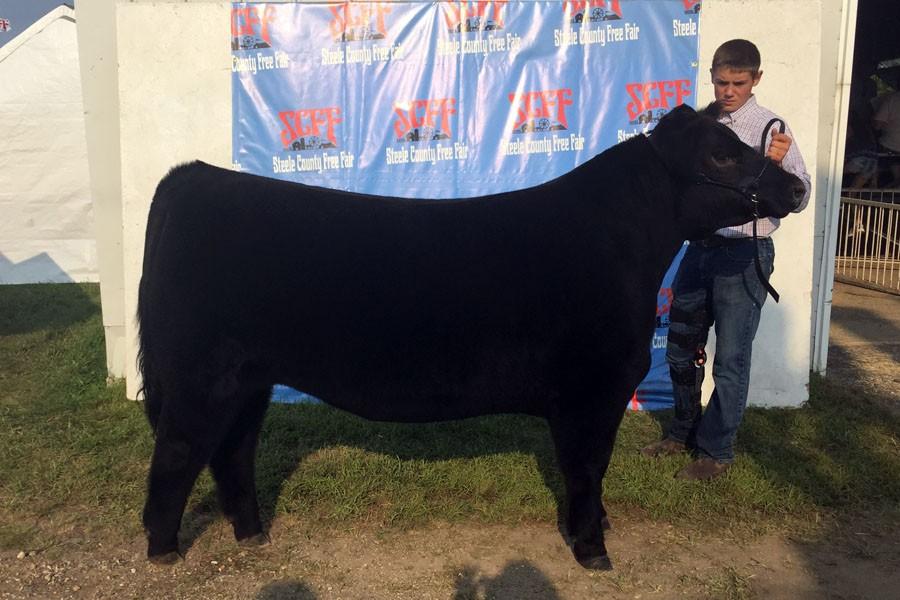 Daria Stransky
Since 4-H began more than 100 years ago, it has become the nation's largest youth development organization. The goal is simple: help young people and their families gain the skills needed to be proactive forces in their communities. 4-H has opened the door for young people to learn leadership skills and revolutionized how youth connect to practical, hands-on, learning experiences outside the classroom.
Today, 4-H serves youth in rural, urban and suburban communities in every state across the nation. 4-H members are tackling the nation's top issues, from global food security to climate change and sustainable energy to childhood obesity and food safety. Members cover a variety of projects from agricultural and animal sciences to rocketry, robotics, environmental protection and computer science.
Steele County 4-H has 815 members and half attend Owatonna schools. Senior Bailey Kruesel said, "My dad was in 4-H as a kid, and he knew it really helped teach responsibility, so he enrolled my brother and I when we entered kindergarten, and I loved it and have been in it ever since." This year, Kruesel won Grand Champion in the Market Gilt show and received third overall with her Crossbred Dairy Steer at the Steele County Fair.
Joseph Stransky won Grand Champion Market Beef with his steer. Although the show starts at 5:00 p.m. on Wednesday night, Stransky was at the fair well before 9:00 a.m. to prepare. Stransky said, "I got to the fairgrounds before 9:00 in the morning to feed my steer. I fed him beet pulp to widen and drop his belly, and we give him a lot of hay to fill him. At 2:00, we start washing him to get him groomed for showing. We wash then shampoo and condition their hair. After that, we blow out their hair and comb it up."
While August is the busiest month for most 4-H'ers, 4-H is a year around activity. Clubs in Steele County meet once a month to prepare for August. Volunteering is a major part of being a 4-H'er, during the winter 4-H puts on Shop With Santa. Shop With Santa is a way for youth in the community to buy and wrap presents for their family and friends without a parent around. The youth are greeted by a 4-H members who help them manage their money while they shop for loved ones. 4-H has helped shape kids and teens in Steele County for many years. 4-H has taught kids responsibility, dedication and the value of hard work. The memories and skills youth learn while a part of this organization will last a lifetime.