Sophomore runners headed to State
The Owatonna Girls Cross Country team had a notable season. The team proved their dominance at the Big 9 meet with first place and continued the success the following week at the Section 1AAA cross country meet, where they placed fifth. Two runners qualified for the state meet. Sophomore Carsyn Brady finished 9th at sections, running a 19:37 and teammate sophomore Anna Cox followed her in 16th place, with a time of 20:04.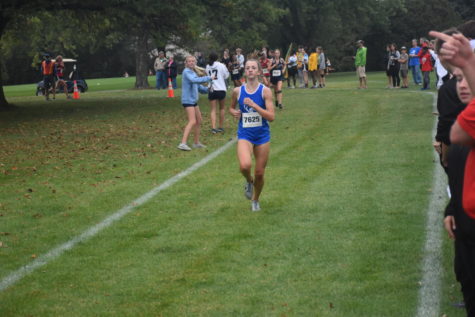 This is Brady's third year qualifying for state, which was one of her goals for this season. She has planted herself as the number one runner for a few years and works hard to maintain her spot. Head Coach Dan Leer said, "She's a strong competitor and she has a drive to be the best she can be." This season did not go without challenges for Brady. She started out struggling in a couple of races, not reaching the level of performance that she wanted to. Brady said, "I worked through it and tried to keep a positive mindset." Her most recent meet proved her determination and grit. Not only is going to state an honor for Brady, she is eager to run and compete. Brady said, "I'm really excited about going to state this year especially because I have one of my teammates that qualified too." Outside of cross county, Brady plays basketball and runs track.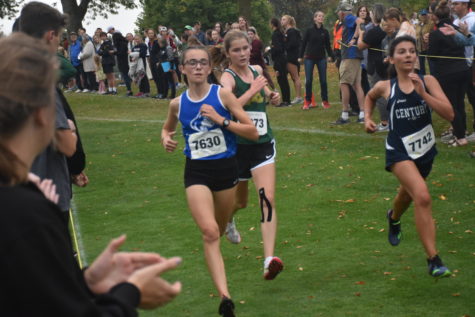 Anna Cox is a steady and relatable member of the varsity squad. After working hard over the summer to improve, she grew a passion for running and at the beginning of the season took the number two runner spot. Coach Leer said, "She has been our most consistent runner this year and is a quietly fierce competitor especially in the last few hundred meters of races." Cox is a key scorer for the varsity team. She not only enjoys the opportunity to improve her athleticism, but also to gain friendships with her teammates. Cox said, "Something else that always motivates me is having family, friends and other teammates cheering for me." She is hoping to break the time of 20:00 at the State meet. Cox said, "I am so blessed to be able to get this experience of going to state and I hope to be able to do it again in the future." Cox also runs track in the spring.
The passion that Brady and Cox have carried with them this season has caused them to become a key part to the cross country team this year. Coach Leer said, "A state qualifying time is the product of not just talent, but hard work, determination and a lot of guts. Carsyn and Anna have been our top two runners most of the season and have earned this tremendous honor." This is not the last time that these young runners will have success.
Carsyn Brady and Anna Cox will represent the OHS Girls Cross Country team at the State Meet at St. Olaf College on Saturday, Nov. 6 at 10:30 a.m.