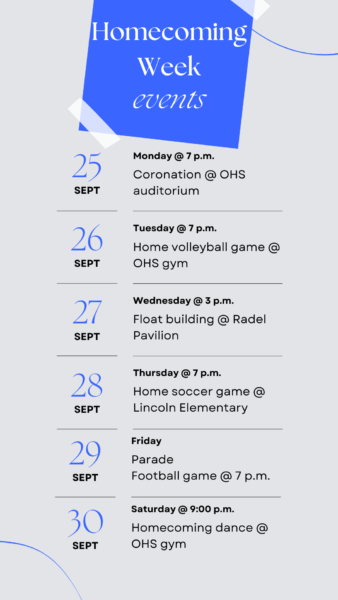 Owatonna High School's 2023 Homecoming Royalty was announced on Friday, Sept. 8.
The Top 12 Queen candidates are Molly Achterkirch, Carsyn Brady, Victoria Contreras, Anna Cox, Mariah Cuellar, Emma Johnson, Laken Meier, MaKenna Neumann, Ava Otto, Elizabeth Radel, Zoie Roush and Kate Sande.
The Top 12 King candidates are Ethan Armstrong, Owen Beyer, Jackson DeGrood, Caleb Dibble, Faisal Farah, Jacob Ginskey, Thomas Herzog, Henry Hilgendorf, Ashton Kraus, Mitchell Seykora, Torrin Smith and Jack Strom. 
Queen candidate Laken Meier said, "I honestly didn't expect to be here, so I'm just excited for this experience."
Candidates will be narrowed down to the Top 5 on Friday, Sept. 15 at the homecoming pep fest. Coronation of the king and queen will be on Monday, Sept. 25 at 7 p.m. in the new OHS auditorium. 
Homecoming week is Sept. 25-29. The homecoming dance will be held on Saturday, Sept. 30 in the OHS gym at 9 p.m.