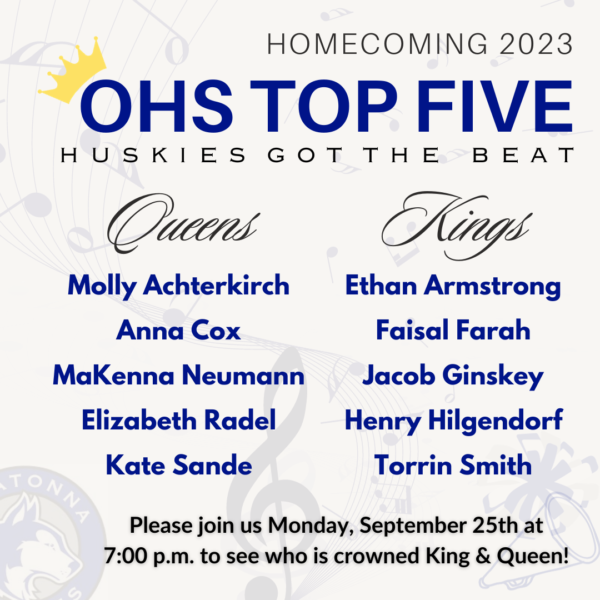 The Owatonna High School Homecoming King and Queen Top 5 were announced on Friday, Sept. 15 at the homecoming pep fest.
The Top 5 King candidates are: Ethan Armstrong, Faisal Farah, Jacob Ginskey, Henry Hilgendorf and Torrin Smith. 
The Top 5 Queen candidates are: Molly Achterkirch, Anna Cox, MaKenna Neumann, Elizabeth Radel and Kate Sande.
Homecoming coronation will take place on Monday, Sept. 25 at 7 p.m. in the new OHS auditorium. King candidate Henry Hilgendorf said, "It's going to be a different experience with all the different events and locations compared to last year with it being at the new school."
Homecoming week is Sept 25-29. The Top 12 candidates will participate in the homecoming parade on Friday, Sept. 29. The homecoming dance will take place on Saturday, Sept. 30 at 9 p.m. in the OHS gym.