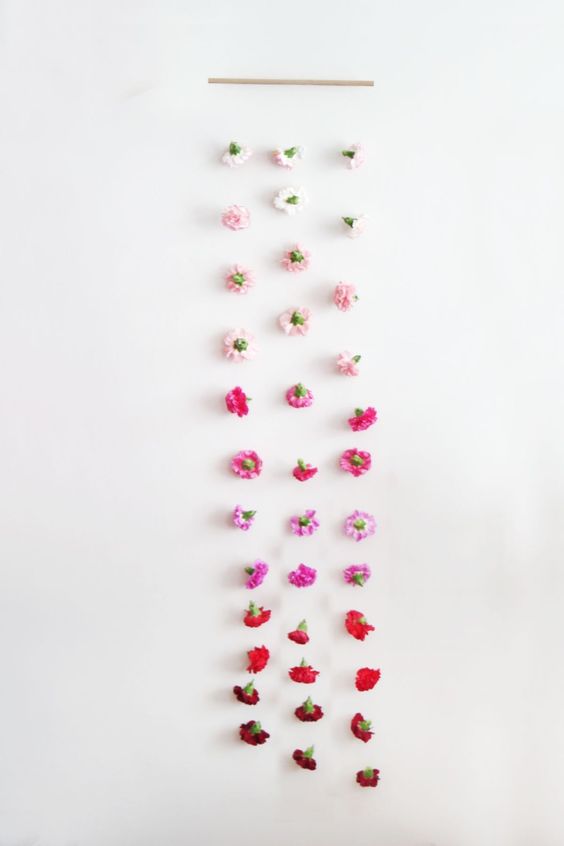 Ombre Flowers Wall Hanging
For Instagraming pictures of Galentine's day, this twist on the normal bouquet of flowers is a must. Pose in front of it to get the perfect red and pink background.
What you'll need:
Small flowers with a thick base, in varying ombre colours.
Fishing line or light coloured thread
Large needle
Wooden rod or dowel
Instructions:
Organize flowers in a row starting with the darkest to lightest.
Trim down each stem at the base of the flower
Cut a super long length of thread. You can make this as long or as short as you like.
Thread the needle with one end of the thread. Take one the darkest flowers and thread the needle through the thickest part of the stem twice to secure it in place. Repeat until completed.
See the full instructions on Maker's Society.