OHS presents an enchanted evening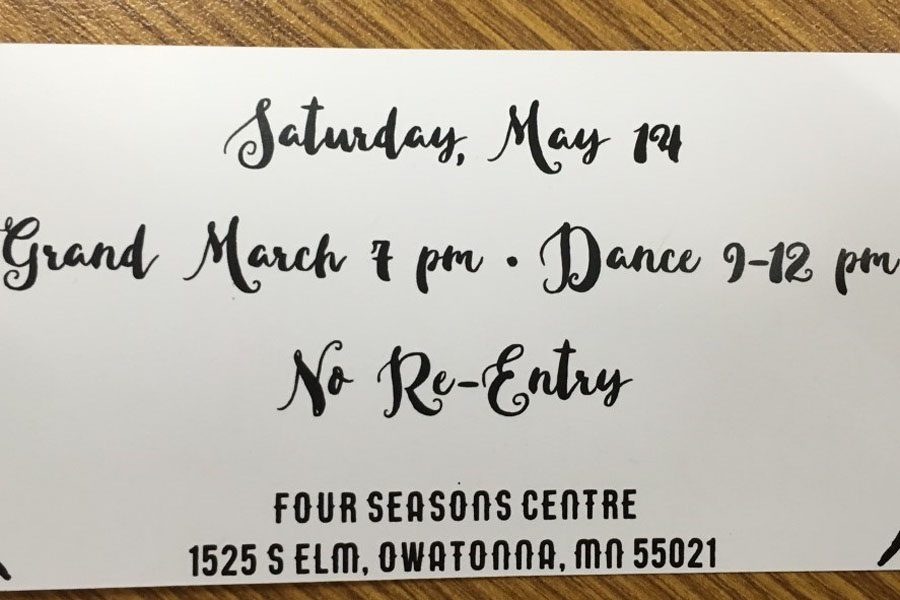 Prom is just around the corner, dresses are being altered, tuxes are being ordered, flowers are being picked out and groups are being decided. The Owatonna High School Prom Committee has been working hard to put on this big night for the juniors and seniors of the OHS. Prom Adviser, Mrs. Olson said, "Things are rolling right along and everything will fall into place." The Prom Committee has four Chairs; Karissa Hilstad, Hannah Cochlin, Madison Thurnau and Elena Bueltel. Senior Decorating Committee Chair, Karissa Hilstad said, "All of the supplies and equipment have been ordered, the Prom Committee has been working hard these past couple of months. We have had meetings every Thursday morning at 7:30 a.m. to discuss all the logistics and details to make this night happen smoothly." The Prom Committee is responsible for planning, organizing and decorating this event.
The theme for the 2016 prom will be an Enchanted Forest. Grand March will be held at the four-seasons at 7 p.m. on May 14, and the dance will follow immediately after the closure of Grand March. Tickets for Grand March and the dance will be sold from May 2 – May 13 during all school lunches. Although there is no line up time, it is suggested that those who wish to participate in Grand March be there by 7 p.m.
The Owatonna Prom is only for Juniors and Seniors that have all detentions and suspensions served. Tickets are $30 a person or $50 a couple, and must be purchased ahead of time and cannot be purchased at the door. This enchanted evening will be one to remember.
About the Writer
Laura Bloomenrader, Writer/Photographer
I am a senior at Owatonna High School. I will be attending Iowa State University next year! I will be majoring biochemistry with hopes of pharmacy school....