A week "From the heart"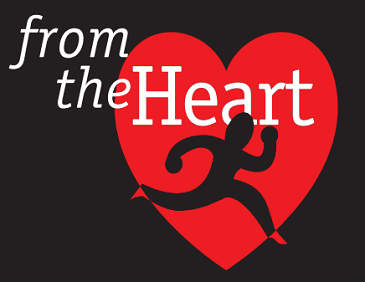 Cancer is a disease that has affected just about every single person in one way or another. The Owatonna community is putting on the annual From The Heart Race this coming weekend, trying to spread awareness and raise money for local families in need. The proceeds go towards Don Hettinga, Julie Bauer and Royetta Spurgeon.
The week is full of events such as the spaghetti supper, the bag pick up, the silent auction and bake sale, which are all held on Friday, May 6 from 4:30-8:00 p.m. at the Owatonna Junior High School. You can still get tickets and register for the race before next Friday, with help from Ms. Margo Mckay and Ms. Nancy Williams, or register at the supper. "We'd love more people to participate. If you can't come to the race, feel free to come Friday to Friday's activities." said Williams. Tickets for the spaghetti supper are $7 in advance and $8 at the door. Children five and under eat free. Advanced tickets are available at Washington Elementary School and Profinium Bank, or are available from Ms. Williams or Ms. McKay.
The race day will take place on May 7 with events starting at 8 a.m. at Lake Kohlmier in Owatonna, MN. The races that will be occurring include: a 5K, Half Marathon, kids fun run and the half marathon relay team race. People are still able to sign-up for the run, however it does not guaranteed a t-shirt. The half marathon starts at 8 a.m. for $50, the half marathon relay team also starting at 8 a.m. is $95 and the 5K run/walk will start at 8:30 a.m. and costs $40. There will also be a Kids Fun Run which is a half mile that starts at 8:10 a.m. This race will cost $5.00 and all participants will receive a From The Heart gift. Registrations can be taken at the From The Heart Spaghetti Dinner and Silent Auction, or at Lake Kohlmier the morning of the race from 6:00-7:30 a.m.