Owatonna Huskies Sack Cancer Fundraiser set for Oct. 7
Owatonna's passion for football and giving back to the community always comes out this time of year for the Sack Cancer event. This event takes place on Oct. 7 at 7 p.m. against Rochester Mayo. Last year, the Sack Cancer event raised $3,300.  The committee is looking to raise the bar even higher this year. To help raise money for the event, the event coordinators will be selling grey t-shirts with the logo "Owatonna Huskies Sack Cancer". These shirts will be sold for $10 each for students, staff and parents. Order forms are located in all of the Owatonna Public Schools and at The Hat Chic located downtown at 110 North Cedar Avenue, Owatonna, MN. They will also be taking donations at the game, as well as doing a Dash for Cash on Oct. 4 for the high schoolers during advisement.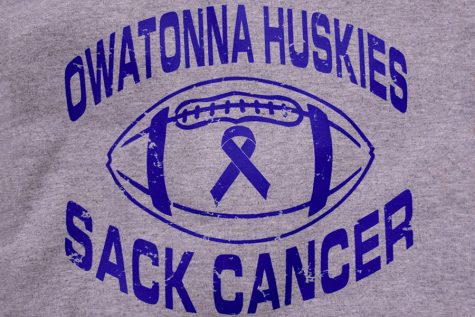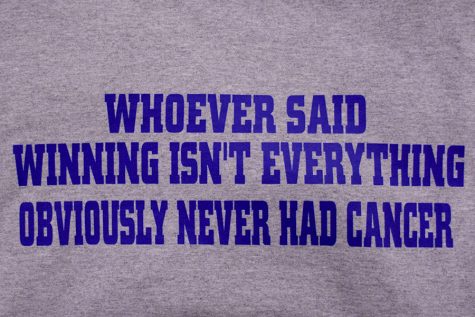 All orders and payments need to be in by Sept. 26, and the t-shirts will be distributed on Oct 6. Buyers are encouraged to wear their Sack Cancer t-shirts to school and the football game on Friday, Oct. 7 for the Sack Cancer "grey out". Come show your support and join the Owatonna Football Team, coaches and cheerleaders in raising funds to Sack Cancer!
The Tackle Cancer event started four years ago when The Randy Shaver Cancer Foundation reached out to high schools throughout Minnesota to raise money for families affected by cancer. Last year, Owatonna's community decided the funds raised should stay local and help provide emotional and financial support to families battling cancer in the community. Thus, the Owatonna Sack Cancer event was born. Last year, the money raised from the event was split between two non-profit organizations: "From The Heart" and "Relay for Life". The money that is raised this year will once again be split between these organizations to directly benefit the community of Owatonna.
Any questions, contact Nancy Williams at 444-8825.