Hannah Heftrich
October 18, 2016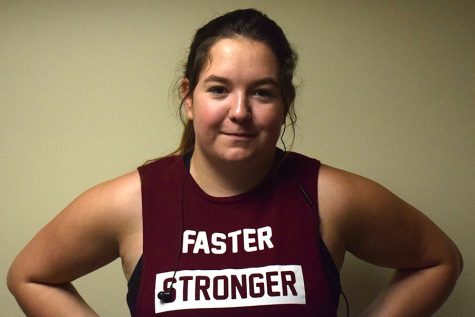 Hannah Heftrich expressed her excitement to be here, "I have always wanted to come to the United States." Regarding her thoughts on OHS, she said, "The people are nice and the school is very nice. It's different than Germany, because back in Germany they choose your classes for you and you don't have any other options." Hannah's favorite class is human relations, but she also likes math and English.
In Heftrich's free time, she likes to meet new friends and participate in swimming. She said, "I like it because it's nice but at the same time hard. I joined to try something new."
After her one year at OHS, Heftrich plans to finish school back home and come back to the states for college, hopefully becoming a translator. Heftrich has not decided where to go for college yet, but knows that she wants to. One of her favorite things about being in Minnesota for the school year involve the community, "The people here are friendlier and interested in Germany. The also ask a lot of questions about Germany." On the subject of Minnesota, Heftrich described it as, "very cold, but pretty." She said, "Owatonna is a pretty town and the houses are really nice. I enjoyed the CultureFest and the homecoming game was a great experience. The homecoming dance was also a fun experience." When asked if she is ready for the "Minnesota winter", Heftrich replied, "I'm not prepared. I think it's cold already." As it is only fall, Heftrich is in for quite the surprise.