OHS Boys Soccer is off to state
Eleven seniors make the stretch to State.
The Owatonna Boys Soccer team has had quite the rollercoaster season so far. There were many highs with thrilling wins against state ranked teams like Minnetonka and Austin, but also several lows with heart wrenching losses to Faribault and Northfield. All and all, when it came down to it the boys pulled it together at the right time, and after two straight section finals losses they are making their return to state.
"
It's a great accomplishment and I can't wait to see what the team can do at State.
— Aidan Buryska
The Huskies' were honored this past Sunday at the State Tournament Banquet, where Senior Captain Daniel Keller was awarded 1st Team All State, and Senior Goaltender Aidan Buryska was awarded 2nd Team All State. With humility and appreciation, Keller said, "It is a great honor and I couldn't have gotten this without the help from all of my teammates." Buryska, with just as much enthusiasm, commented, "It's a great accomplishment and I can't wait to see what the team can do at State."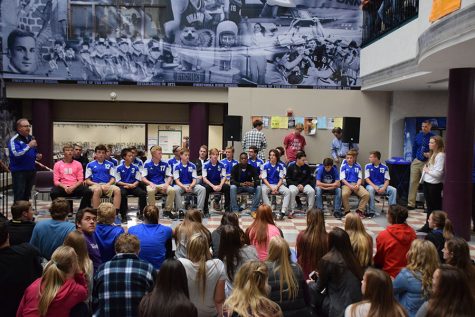 This state run carries a little bit more weight with the eleven seniors on the team, for this is their final high school season. Many of them have been playing travel soccer together since they were nine years old. Senior Defender Brodee Stanford said, "We have been preparing for this our whole lives and it's an amazing feeling to finally be here." Some of the players on the roster made a state appearance last year on a summer team, where they won the Minnesota Youth Soccer Association U17 Class 2 tournament.
The State Tournament gets underway on Tuesday, Oct. 25. The 6th seeded Huskies (12-7-1) take on the number two seed, Wayzata (16-0-3), at 5:30 p.m. on neutral turf at Benilde St. Margaret's in St. Louis Park. Come out and cheer on the Huskies as they fight for a ticket to US Bank Stadium in the second round of the state tournament!
State Tournament
The boys took the Wayzata Trojans on with a full head of steam, but unfortunately, their efforts fell short. After the second half they were down 2-0 to a well trained Trojan team. With heart and pride, the boys battled out a very competitive second half, though they could not over take the Trojans. Wayzata tallied three more goals in the second half, for a final score of 5-0. The Owatonna Huskies had a remarkable season and with 11 Seniors leaving, will have several holes to fill for next year.
About the Contributor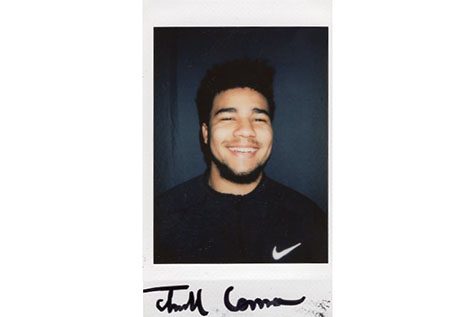 Terrell Conner, Staff
I am a Senior at the OHS this year. I am invovled in Football, Basketball, Deca, Young Life, and of course Magnet. I love taking pictures and writing...