OHS welcomes Community Service Officers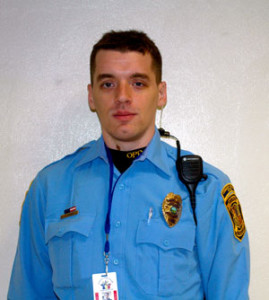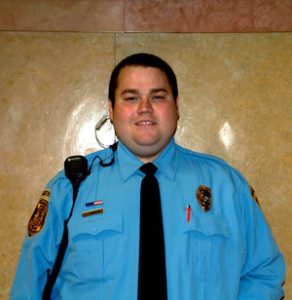 So far this year, there have been many changes- one of them being the uniformed officers.  The high school has brought in a few community officers through the Owatonna Police Department.
This plan has been discussed throughly with the adminstrative team. OHS assistant principal Nicole Adams said, "This was actually something that was in the works all year last year and it just took until now. It seems sudden because they just started, but it's actually something that's been in progress for some time." The officers will be staying at the school throughout the year, walking around and making sure that no suspicious activity is going on. Ms. Adams said, "We're looking at it as another resource for our community. We really look at it as they are here to provide a service."
The two officers, Andrew Hobbs and Travis Johnson, have been at the school since Nov. 7.   They work full time to ensure our school is safe and secure. Off. Johnson said, "Basically what we do is help monitor people coming in and out of the school, everything from checking in visitors, students, and helping the administration." Both the officers agree that the Owatonna High School is a great place to be.  Off. Hobbs said, "I really like the environment of the school, and the welcoming nature of both the students and staff. It's really nice."  With all the recent school lockdowns and shootings, men and women similar to community service officers protect the school grounds. Off. Hobbs said, "My job here is to just make sure that the environment is safe for both the students and the staff."  They spend their day ensuring that the OHS is a safe learning environment.
About the Contributor
Ethan Anderson, Author
I play soccer and I am an author of the Magnet. Mrs. Wagner is awesome and so is food. Junior class of 2015. Social media is my life. Twitter. Instagram. Welcome...