Huskies signing
National Signing day, annually marked on the calendar for the first Wednesday in February. On this day, thousands of high school seniors across America sign their letters of intent to play at the collegiate level in the coming fall. Athletic Director Ryan Swanson said,"We try not to forget that they are signing a letter athletically, but academically too which is important.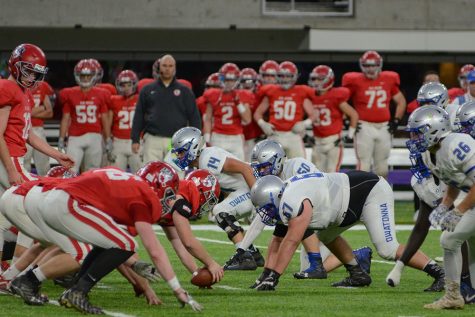 Two-year starting defensive lineman Chandler Buckhalter to sign for Minnesota State University, Mankato to continue his football career. Buckhalter commented on what the day means for him, "This day is important to me because I am signing the next five years of my life away to football and I am excited to see how I grow as an athlete and as a person." Buckhalter transferred to Owatonna after his freshman year at Triton and spent three years learning techniques and improving his game under OHS defensive line coach Delles Solie. Coach Solie reflected on Buckhalter and what this future holds, "Our goals as teachers and coaches is to always prepare kids to get the best that they can. For Chandler, getting a scholarship to play football at Mankato is great. Hopefully his shoulder comes around, but as far as his ability to play football- there is no question that he can do that."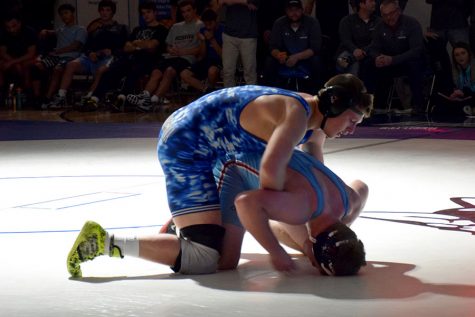 This year at OHS, this day means a lot for athletes, parents and fans of OHS sports.  The Class of 2017 will sign Owatonna has two very talented athletes signing to their respective colleges. State champion and six- year varsity wrestler Brandon Moen is scheduled to commit to Eastern Michigan University. Co- head wrestling coach Adam Woitalla spoke on Moen as a wrestler, "He's always going to work hard and give 100%. You can depend on him to go out and wrestle for the team and score points, which is always what you want to see as a coach."
National Signing day here at the OHS will be Wednesday, Feb. 3 at 2:45 p.m. in the Commons. Athletes signing Division III commitments be announced prior to the Division I and II signings.