Sprinting to sections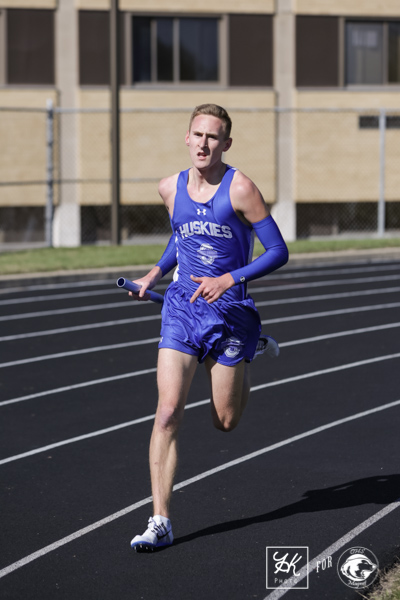 OHS Boys track team has had a very dominant season, but that does not make them invincible. The Owatonna Boys Track team has won all of the conference meets and placed in the top 10 of every other non conference meets. These successes has brought the team closer together and instilled a positive atmosphere among the runners to finish off the year. Sophomore Jason Williamson said, "I really like how this season is going, and I love being around the guys." The Huskies have a good chance in the top of the pack, but there is one team that stands in their way, and that is Rochester Century Panthers.
Head Coach Kevin Stelter said, "I believe that we will win the Big 9 section, but it will be a close race between us, Century and Mankato East." The Huskies have a great chance to take the title and go on to the conference meet feeling confident. Senior Chandler Buckhalter said, "We as throwers have a solid chance to be top three in both shot and discuss this year." The throwers have had a solid year of consecutively winning most of the meets this season. The Huskies will be attending the Big 9 Conference  meet on Thursday, May 25. The team can qualify for state by winning the section meet on June 1 and individuals can qualify for state during the Section meet on and Saturday, June 3 at Lakeville South High school.