New superintendent takes over
Owatonna Public Schools started searching for a new superintendent after Mr. Pete Grant retired. Mr. Jeff Elstad was one of two finalist. He said, "I think they could tell my passion, which is serving this community." Elstad has always had a passion for the Owatonna community, and he wants to show his passion through work within the district. Before he decided to apply for the superintendent position, Elstad taught for seven years in Benson as an early childhood special education teacher. Then he worked for two years in Owatonna as a speech and language therapist. He felt a calling towards administration, so he worked as an assistant principal in Owatonna for three years, Rochester for seven years and Byron for five years. Elstad said, "When [the superintendent] position became available here in Owatonna, it seemed like the perfect fit, and I'm very fortunate that the board and community chose me as a superintendent." His experience in school administration has led him to be ready to take on this position.
Mr. Elstad pursued roles in administration because he felt he had the ability to make positive changes within the school system. He enthusiastically said, "When I say this is my dream job, I mean I get to work as a superintendent with a community that I love. I know so many of the families, and I get to work with students and staff that I love to work with." Mr. Elstad's work consists of going over financial needs and interacting with different schools and administrators to determine district needs. Mr. Elstad is looking forward to seeing a kindergarten class start off and continue all the way to the senior class graduation.
A goal for this year is to gather students together and hear their opinions on how to improve the school system. When Mr. Elstad started on July 1, 2017, he hit the ground running. With the 2015, $78 million bond referendum, he said a three phase process was implemented. The first step began with improving parking situations at the Roosevelt Community Center. Then it moved to remodeling most of the elementary schools in the district.
Elstad will not only watch his goals and vision implemented; he is also a father of four with two students enrolled in Owatonna Public Schools. His wife is also a teacher within the district. These roles give him other perspectives. Mr. Elstad can be found at the district office or a school board meeting that is open to the public.
Editor's Note: This article originally  was published in the Fall Print Edition of OHS Magnet. 
Correction: OHS Magnet has edited the amount of the bond referendum after print publication.
About the Writer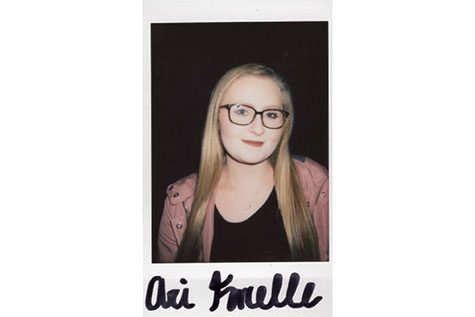 Arianna Forcelle, Writer
Hi, my name is Arianna Forcelle, but you probably know me better as Ari. I am a senior this year at the OHS and a firm believer in coffee. I am involved...