Skating into the season
Owatonna winter sports are starting back up and the Owatonna Boys Hockey Team is looking forward to getting the new season off to a good start. They have had captains practice twice a week to get prepared and to get in shape for the season. The team started tryouts November 20, and they practiced the whole week to get their lineup just right.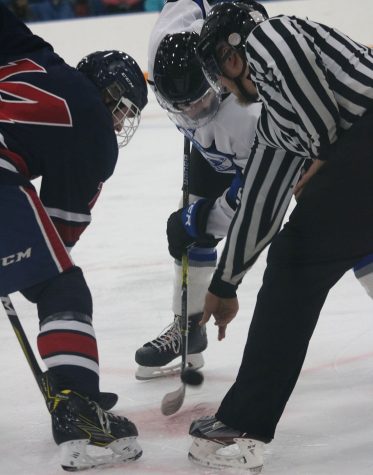 The boys are looking to start their season strong. They are returning some very key players that will all play a very important role in helping their team be successful this year. Senior captain Mitch Wiese said, "I'm looking forward to my last season in the Owatonna uniform because I get to play one more time with all my friends I've made over the past couple seasons."
The Owatonna Boys Hockey Team played their first game against Apple Valley. The final score was 6-4 with Apple Valley coming out on top. The Huskies scored the first four points but gave up six unanswered after that. Head coach Josh Storm said, "I thought the team played pretty strong for the first game of the season. I would like to see their discipline improve and to stay out of the penalty box as well as generate more offense." The Huskies played Albert Lea on Thursday, Dec. 7 and won 5-1. Their next game is Saturday, December 9 at St. Francis for a non-conference game. The game will be at 2 p.m.