Season of Giving: Salvation Army
Editor's Note: This is a series focused on needs and volunteering opportunities in the Owatonna Community.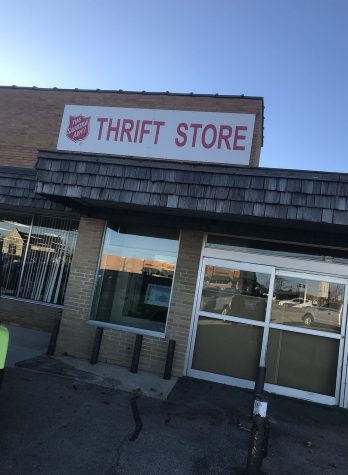 The Salvation Army Store and Donation center of Owatonna, MN is a charitable organization  where people can volunteer, or donate to help out the community. This holiday season, a good way to give to the community is to donate money or goods to your local Salvation Army. The Salvation Army is also in constant need of volunteers, from sorting clothes to bell ringing. The Owatonna Salvation Army is located at 1810 S Cedar Ave, Owatonna, MN 55060.
The Salvation Army accepts most donations, however, there are a few restrictions when it comes to what they can and cannot take. On their website, there is a list of all the things they do and do not accept. For anyone looking to donate, they collect donations from Monday through Friday from 9:30 a.m. to 3:30 p.m. and on Saturdays from 10:00 a.m. to 2 p.m. items can be brought to the side of the building.
If looking to volunteer, people can bell ring during the holiday season, or helping sort through the donations they receive. The shifts for bell ringing are only two hours at many different locations, so this is an easy way to volunteer. An OHS student, Kenna Brown chose to help out the community through bell ringing, Brown said, "My bell ringing experience was cold and windy but worth it. Being with my classmates made the time go faster and was more fun having people to talk to." Bell ringing is a fun way to help out those in need, the time also goes by faster if you go with people you enjoy.  Lainy Boedecker, another OHS student who bell run with Brown says, "I thought this choice was the best because we were volunteering our time while still having fun and seeing familiar faces at the store." If interested in volunteering, the number for the Owatonna Salvation Army is (507) 455-2023. There are also forms that are needed to be filled out to work in the store.
Outside of the community, with some of the money and volunteering received, they are able to help with natural disasters that occur around the world. They offer a Salvation Army mobile feeding unit that offers snacks and drinks to the rescue workers and survivors. The Salvation Army sells everything that people donate to help out in Owatonna and on a National level.
For more information regarding the Salvation Army, visit these sites:
http://www.salvationarmyusa.org/usn/ways-to-give/