Big help at the OHS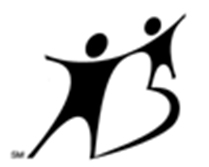 Big Brothers -Big Sisters, also referred to as BB-BS, is a great organization for students to be a part of. For sophomores looking for service hours or to make a positive change in someone's life, this is a great opportunity. The part of BB-BS students would be apart of is referred to as the Peer Helpers program. Which is done only during the school year. BB-BS is all about supporting kids that are facing adversity and building strong and reliable relationships. The goal of the relationship is to impact the kids life in a positive way.
What the high school program looks like is meeting with a younger child in the district during the school day for half an hour to an hour. The high schooler is called a "big" and the kid they are paired with is called a "little". Every time they meet, they may do any kind of activity from games, outdoor time, reading, classwork or arts and crafts. Member of BB-BS Regan Ihlenfeld said, "My favorite part is growing in my relationship with my little." This is done through the quality time spent together.
"
It's very simple to change a life."
— Linda Coleman who is a part of Big Brothers-Big Sisters
Once in contact BB-BS, the path to a match is quite easy. The next step is an interview with BB-BS to determine the best characteristics for a match and acceptance to work with BB-BS. Once accepted, they hold a training session to ensure that the experience with BB-BS is perfect. Meeting with the staff also helps them get to know their volunteers and helps volunteers with tips to help relate to their "little". After the pre-matching process has been completed, a staff member of BB-BS hand selects the best matches of "bigs" to a "little".
BB-BS is the perfect organization for creating positive, life changing experiences for all people involved. Both the "big" and the "little" are impacted by their relationships with each other. So, sophomores, contact BB-BS and get involved with an amazing organization for an impactful experience.
There is a process involved in working with BB-BS. First, it is required to be at least 16 to be a part of this BB-BS program. This is to provide self transportation to schools. The process begins by contacting BB-BS and submitting an application. To get involved with the program, contact BB-BS at 507-414-0308. BB-BS will also come to the Owatonna High School in the spring to find sophomores that would like to get involved.