2018 Winter Olympics
The Olympics are a great time, as the whole world comes together once every four years to compete and enjoy multiple sports. This year brings the 2018 Winter Olympics. The sporting events last for 16 days and consists of nearly 300 events in 35 different sports.
This year, it is in Pyeongchang, South Korea. Despite chronic tensions between South Korea and North Korea, this year North Korean and South Korean athletes came out under the same flag. Although one may worry about safety issues due to tension between the two neighboring countries, nothing has happened and all the events should run smoothly and without issues. This is a prime example of how this event brings the world, and even rivals, together.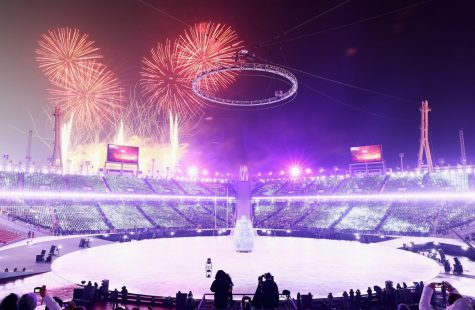 At the beginning of the Olympics, there is an opening ceremony to commemorate the Olympic Games, and this year came a rather successful and simplistic ceremony. Other than a tiny cyber attack that took place minutes before the ceremony, which was due to a minor wi-fi problem that was resolved rather quickly and never expanded into a serious problem, and the freezing temperatures, it ran smoothly. Per tradition, each country showed their pride in their flag as athletes walked in with a smile on their faces. The event did not require crazy effects, but the ceremonies used an innovative use of drones to display the five olympic rings.
Living in Minnesota, winter sports are often a recurring topic. It comes at no surprise that 24 Minnesotans are competing in this years games including:
Lindsey Vonn (alpine skiing)
Leif Nordgren (biathlon)
Jessie Diggins, Rosie Frankowski and Anne Hart (cross-country skiing)
John Shuster, Tyler George, John Landsteiner, Joe Polo, Tabitha Peterson, Aileen Geving and Cory Christensen (curling)
Jordan Greenway, Ryan Stoa, Will Borgen, and Garrett Roe (Men's hockey)
Hannah Brandt, Gigi Marvin, Dani Cameranisi, Lee Stecklein, Maddie Rooney, Amanda Kessel, Kelly Pannek and Sidney Morin (Women's hockey)
This weekend, every event will be aired. Make sure to check out the home state athletes and all the athletic events on NBC affiliates or with a hulu account.