OHS crowns 2018 homecoming royalty
September 19, 2018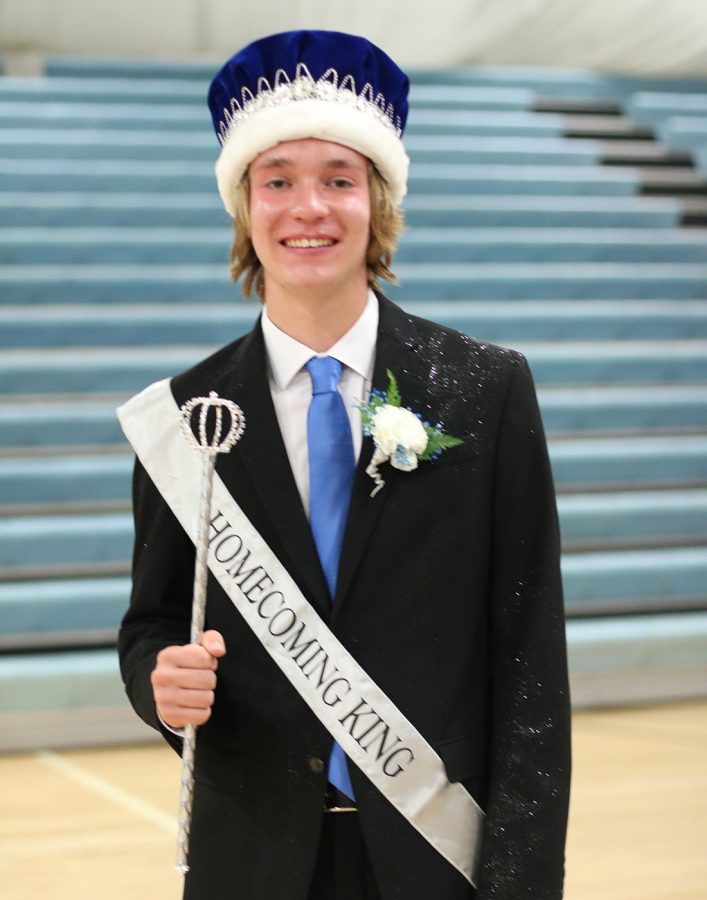 New king crowned at OHS
Every year, OHS continues the long lasting tradition of crowning a Homecoming King and Queen. This historical event inspires school spirit and gives students an opportunity to vote for who they would like to see as royalty. At 9:30 a.m. on Monday, Sept. 17, OHS announced that Senior Nathan Buegler had been selected by the student body as the 2018 Homecoming King.
Buegler moved to Owatonna prior to his eighth grade year and immediately found a passion for cross country running. Not only did he find it to be exhilarating, but it was a great way to socialize in a new town, make new friends, and is something he loves to participate in. Buegler is active in several musical ventures, such as band, choir and spreading christmas cheer as an OHS caroler. He has always loved music, first joining band in sixth grade, later finding his passion for singing, and the rest is history. During his free time, one could find Buegler hanging out with friends, playing ultimate frisbee and spending time outdoors enjoying the beautiful weather.
Homecoming Royalty is an iconic moment for many high school students across the country. Being king, Buegler said, "It really means a lot that people voted for me and is definitely something I will remember. I'm really excited for the parade and all the events that go on throughout the week." Homecoming is a special occasion for students throughout the district, but it's definitely a bit more unique for the King and Queen.
The King and Queen will showcased at the parade on Friday and a special half time presentation.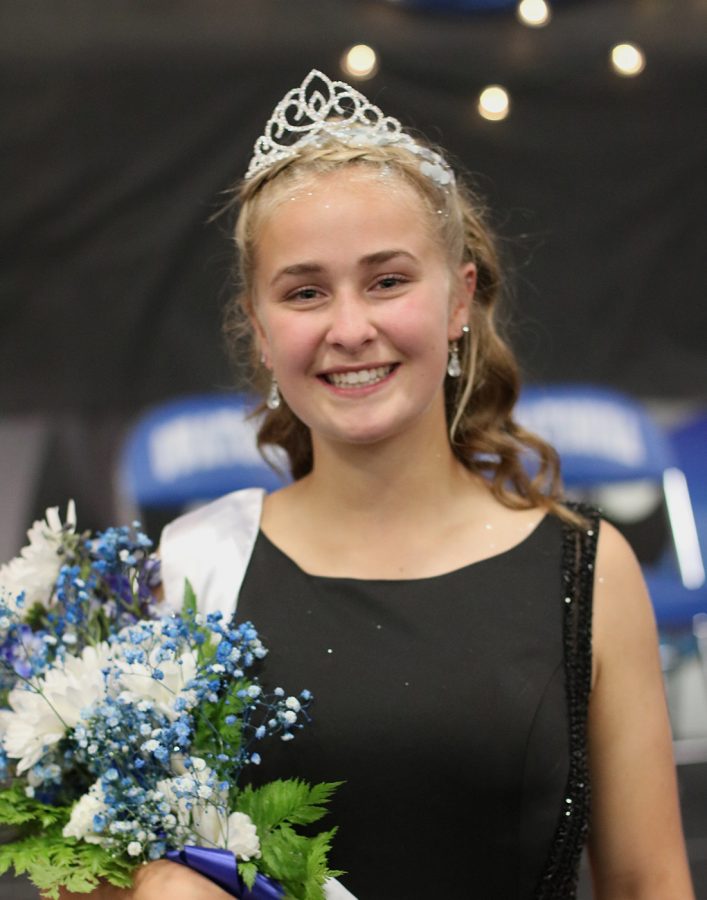 New queen crowned at OHS
On Monday, Sept. 17, Molly Hawkins was announced the 2018 OHS Homecoming Queen. Hawkins is a senior at OHS and is involved in an array of activities. She is captain of the girls soccer and girls lacrosse teams, and she also plays basketball. Ever since kindergarten she has played soccer and basketball, and she only started playing lacrosse her freshman year of high school. Hawkins is involved in Student Council and DECA. Her senior year she became a member of National Honor Society and was elected the president of OHS DECA.
Outside of school, Hawkins enjoys playing the ukulele and being a member of rotary. Hawkins does not have the typical high school job, but she works hard in her small business she owns alongside junior Josie Sullivan. Hawkins and Sullivan have a unique and innovative business called UFFDA Gear, where they sell upcycle flannels and other clothing items with some northern flare added to them. After high school, Hawkins plans on attending the University of Wisconsin – La Crosse for a business related major and a minor in Spanish.
Hawkins always thought being homecoming queen would be a cool experience, and then it became a reality for her. She felt honored that her fellow students respected her enough to vote for her. Being Queen, Hawkins is most excited about the homecoming parade, and she said, "It'll be really cute with all the little kids, and I find it cool to change it up from always being on the soccer float to now riding in a convertible." You can find Hawkins at the Homecoming parade and football game on Friday, Sept. 21, and at the Homecoming dance on Saturday, Sept. 22.