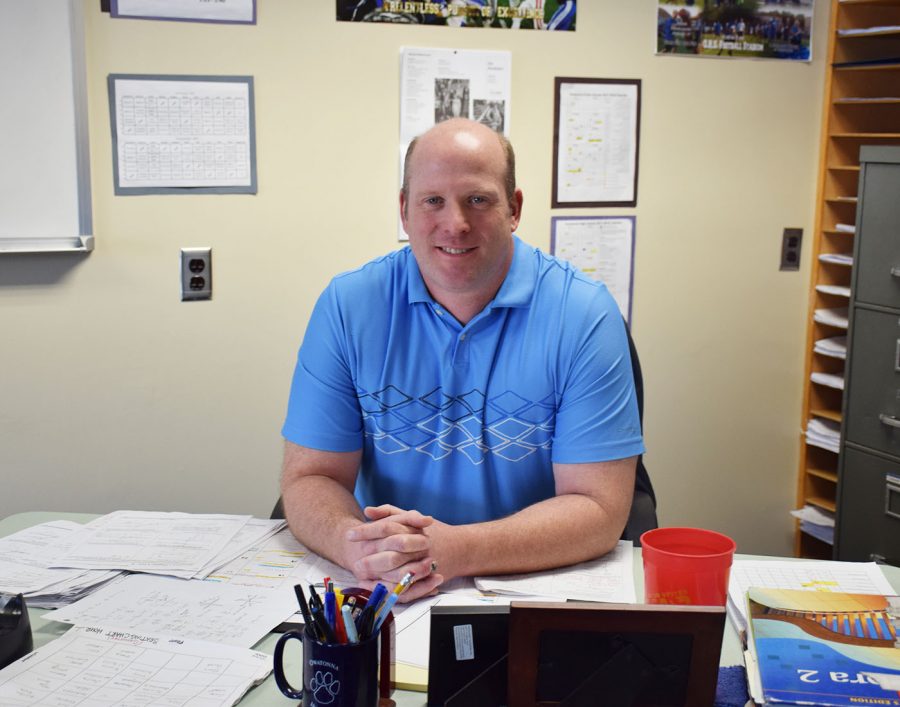 Mr. Marc Achterkirch
After 23 years of being a student favorite  math teacher, Mr. Marc Achterkirch decided to change directions to pursue the role of OHS Activities Director. When asked why he wanted to apply for this new position, Mr. Achterkirch said, "It was basically an opportunity that presented itself, and it was a position that I had considered in the past. I always thought it would be exciting and a challenge to be an activities director."
The shift from a math teacher to the activities director comes with different duties. Mr. Achterkirch's main job is to manage the sports and extracurricular activities at OHS. He will plan and oversee many of the events the OHS puts on. Achterkirch attended college at the University of Minnesota -Duluth, and immediately following graduation, he became a math teacher in Owatonna. His first two years were at the Owatonna Junior High School, and the last 21 were at OHS.  In addition to a teaching position, Achterkirch also accepted a job as an assistant head football coach. A position he retained in addition to the activity director position.
Trying to find balance with the new roles, Mr. Achterkirch has taken a step back with football. "For the football staff, they're all veteran coaches that have been around for so long, that they're all able to do a lot of the extra duties that I would have done before. Having been a coach for so many years, it's not like I was new at that" Making the transition to more work demands, Achterkirch said, "The biggest thing is having a wife and kids that are very understanding." Mr. Achterkirch prioritizes Huskies events and can often be found in numerous locations in one night.
When he's not in his office or on the field, Achterkirch loves to watch his kids participate in different activities or be outside fishing and hunting. Mr. Achterkirch's office can be found in the entryway next to the wrestling room.