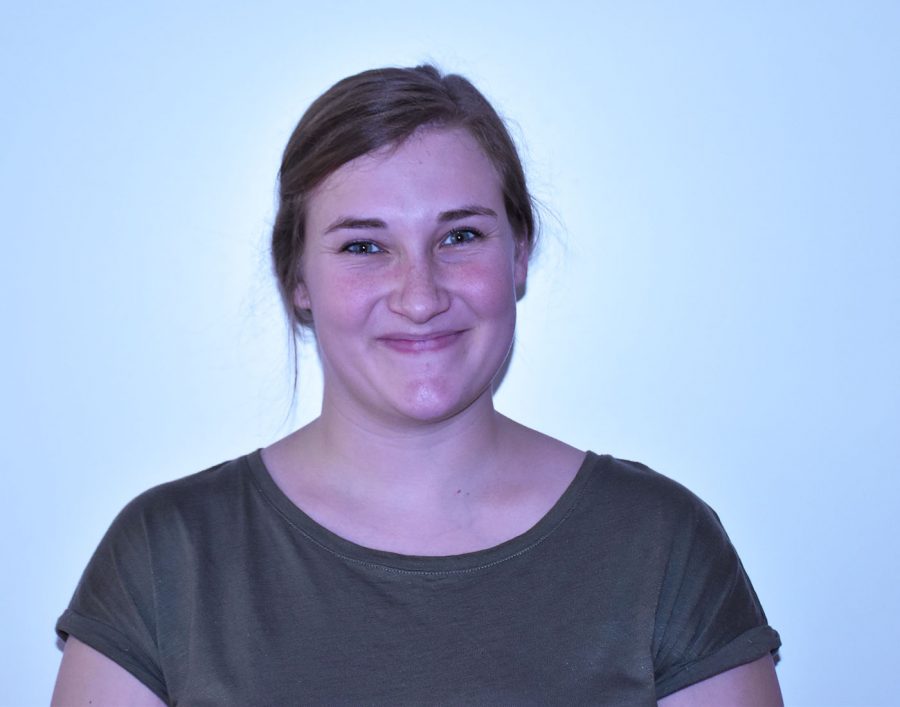 Ms. Halley Purkey
As OHS kicks off the new school year, there are various new faces you can find around OHS. Ms. Purkey is a new science teacher, as well as the Key Club Adviser. Ms. Purkey moved to Owatonna after hearing good things about the community positive teaching environment. Before coming to OHS, she spent last year teaching at Rochester Century High School. She has a lot of excitement as she is getting to know her students for this upcoming year.
Ms. Purkey grew up in Apple Valley, and after attending East View High School she attended Winona State College. Up until her senior year of college she had not realized that she wanted to be a teacher. Ms. Purkey said, "I was originally a pre-Physician's Assistant and got accepted to a Physician Assistant school." After realizing being a Physicians Assistant wasn't what she really wanted to do, she decided to redirect her career path to teaching.
Some of Ms. Purkeys best memories during high school were at the football games, so she is ecstatic to be present at OHS football games. When Purkey is not working hard as a teacher, she is golfing, being an avid netflix watcher and playing the piano.