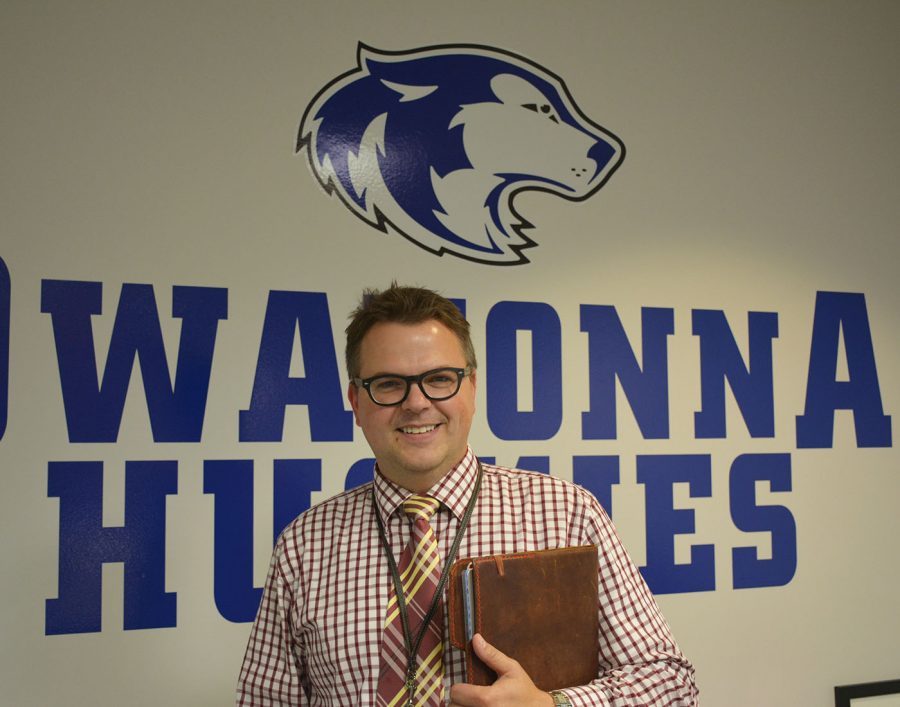 Mr. Philip Wiken
Assistant  principal, Mr. Philip Wiken, is joining OHS this year. At OHS, Mr. Wiken is in charge of the master schedule, which is the layout of classes and how they all fit together. He is also in charge of teacher evaluations, and he works with students that have any issues or concerns. Mr. Wiken is eager to keep learning more about OHS, and is excited about being a part of the community.
In college Mr. Wiken began his teaching career as a Teacher's Assistant. He had initially liked what the job entailed, but would then go into a different field of graphic design. Mr. Wiken had his own graphic design and art business for three years, and he also visited his mother and brother – in – law's classrooms to teach design and art classes. He enjoyed seeing people get excited about learning. Mr. Wiken said, "I remembered that about my favorite teachers. They could always make you get excited about a subject that you never thought you could care about." Mr. Wiken then realized that connecting with students and teachers was something that he wanted to do for a living.
Mr. Wiken has arrived with a positive attitude to be ready to support and work with the students and teachers of OHS. He was looking for change from his previous job in Osseo, Minnesota because it was mostly focused on behavioral issues with students. When asked about his new job, Mr. Wiken said, "What I liked the best was working with students and teachers, and being in their classrooms connecting with kids." Mr. Wiken wants to work on making OHS a positive place where students can be inspired everyday.