Supervision ramped up
This year OHS is taking necessary actions to try and defuse bad behavior and illegal activity throughout the school. Teachers have been asked to be more visible in the hallways before and after classes as well as after school. However, there is also more supervision within the school locker rooms. Starting this year, both the boys and girls locker rooms will open at 8:00 a.m.. Previous to this, the locker rooms have always opened at 7:40 a.m. for students. Administration has specifically asked the physical fitness teachers to be present in the locker rooms during changing time to try and deter any unruly behavior that may present itself.
There is a wide variety of reasoning for these rules to be put into effect. Students have noticed an increase of supervision by teachers. Principal Mark Randall said, "One of the goals is to be visible as a staff, not just administrators, but staff as well. To be more visible in the halls and greet kids as they come in." This visibility is to further ensure the safety of kids and prevent illegal activity. Most notably, OHS has seen an increase in the illegal use of vapes before or during the school day. As of Nov. 7, OHS has seen a total of seven suspensions due to drug use on school property. Comparatively, last academic school year, there had been no suspensions by that Nov. 7 mark. Fighting and theft is also going to be a larger focal point for administration going forward. The 2018-19 school year has seen five fights and one theft incident thus far, very similar to the numbers of last year.  
---
Disciplinary Trends
School year  2017     2018
Fights               6                       5
Theft                 1                       1
Tobacco           0                       7
* Disciplinary incidences (not necessarily suspensions) occurring before Nov.7 of 2017 and Nov.7 of 2018 respectively
---
On Wednesday, Oct. 24 the OHS experienced a student disturbance in the hallway. Principal Randall said, "Any time if we have a student disturbance, whether their upset or mad, Then we want our staff to work with students and help dissipate the problem." Students and staff are wondering what went down and a lot of questions are being raised. Some of these questions need to be left unanswered. Due to data privacy, Mr. Randall could not go into the specifics of the Oct. 24 event. Principal Randall said, "I actually can't, there's a lot of data privacy rules we need to follow. But I will say this, in the last week there has been no physical fights within our building." Events like this are what's sparking the need for more supervision throughout the entire school.
---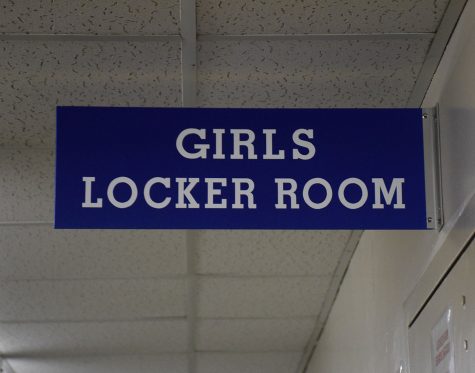 One place that has seen an increase in supervision is the locker rooms. Morning hours were changed from 7:40 a.m. to 8:00 a.m.. Physical fitness teacher and coach at OHS, Mr. Jerry Eggermont, often finds himself at the center of the locker room troubles. Mr. Eggermont said, "The level of discipline or behavioral issues over the years has increased drastically in my opinion." Kids are continually making the same poor choices, despite consequences they have faced in the past. This has led OHS down the road of teacher supervision in the locker rooms, a place that otherwise is meant to be private from surveillance. Basic disciplinary consequences still apply to students who do not follow OHS rules and everything is laid out in the student handbook. Students should know that any unacceptable choices or activities will be directly reported to the office.
"
The level of discipline or behavioral issues over the years has increased drastically in my opinion."
— Jerry Eggermont
It is for these reasons that the OHS is committed to holding a larger presence and keeping a watchful eye on student behavior. Keeping kids safe and creating a friendly environment to learn is on the top of administration's list of priorities and they hope to achieve this with some of the new rules. This year's administration is seeing what works for the students and staff and will change things according to the outcome.