Huskies are state bound
For third year in a row, the Huskies have won the Section 1AAAAA title and are on their way to the state tournament. With a strong start to the season, the OHS Football team has only gotten stronger.  Owatonna hosted the section championship game against Northfield, and the final score for the night was Owatonna 49 -25. The first half of the game saw two touchdowns by senior captain Jason Williamson with an endzone interception by junior Isaac Oppegard sprinkled in. Northfield came into the second half and quickly gained ground. The Raiders scored a field goal and then a touchdown bringing the game to 14-11.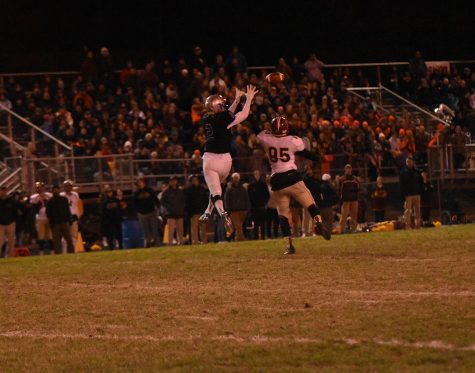 With 7:12 remaining in the third quarter, Jason Williamson scored a touchdown which changed the momentum of the game. From then on, the Huskies felt unstoppable. Every touchdown, every tackle, every play was fought with every ounce of passion the team had left in them. All- State defenseman Chris Lewis said, "In the second half we all just stepped up defensively, mentally, physically." No one wanted this championship more than the Huskies; they fought until the game clock hit zero and the trophy was in their hands. Coach Williams said, "It was a hard fought game, I thought our kids did a nice job of settling into a good offensive game plan."
Now that they have the section championship, the Huskies need to focus on state quarterfinals against Chaska on Saturday Nov. 10 at noon.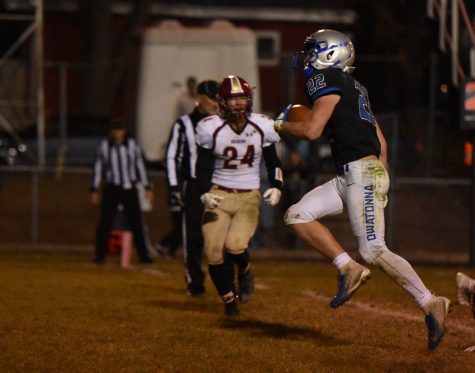 From the Activities Office:
State Football Tournament Ticket Sales for the Quarterfinal game at TCO Performance Center on Saturday Nov. 10 at noon will be pre-sale only with a limited number of tickets.  Tickets will be sold Monday Nov. 5 through Friday Nov. 9 or until tickets are sold out. Sales will be at the Owatonna High School Main Entrance on South Grove St from 8:30-3:00 pm and also at the Knights of Columbus Hall Monday through Thursday from 3:45-5:00 pm.  Ticket prices are $11 Adult and $7 Student. Go Huskies!!
About the Contributors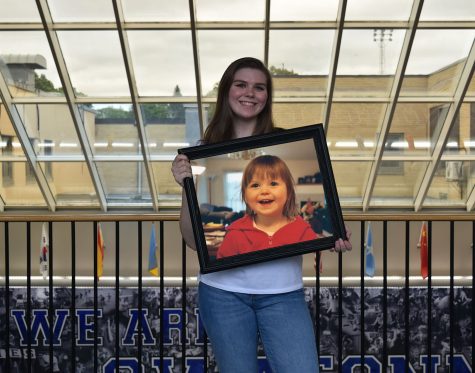 Emily Maine, Editor-in-Chief
Emily "Douglas" Maine is a Senior at OHS. She is a thrower on the track team in the spring and a server on the weekends during the rest of the year....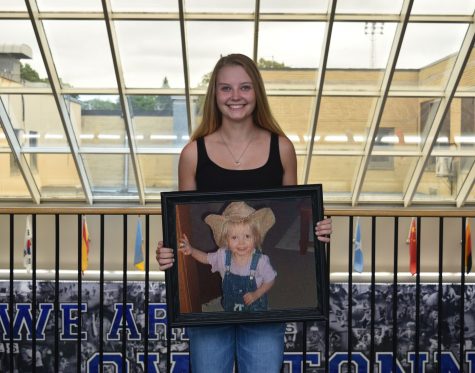 Jade Hanson, Editor-in-Chief
Jade Hanson is a senior at Owatonna High School. This is her third year being a part of the OHS Magnet family, and she is ecstatic to be taking on the...