What you need to know for U.S. Bank Stadium
The Owatonna Huskies are headed back to U.S Bank Stadium for the third year in a row. The Semi-Final game will take place at U.S Bank Stadium on November 16, 2018 at 2 p.m. against Elk River. Activities Director, Marc Achterkirch said, "The community of Owatonna and the OHS Student Section have been great supporters for all activities and we look forward to seeing the stands full of fans at the game on Friday."
Important information
Tickets sales for the Semi-Final game will be available online and at the U.S bank Stadium prior to the game. Tickets will not be sold at OHS.
Game will be hosted at the U.S Bank Stadium in Minneapolis Minnesota.

401 Chicago Ave, Minneapolis, Minnesota 55415

The semi-final game will start at 2 p.m. (At earliest– start time may be later based on previous games).
Tickets for the game are $10 per student. Adult Tickets are $16 each.
Huskies are to sit in sections 127-130. Owatonna is the home team.
Early Dismissal
OHS will dismiss at noon. They are the only ISD 761 school dismissing early.
Each class period will be 55 minutes long.
Skinny classes will be 25 minutes long.
Fan Bus
A fan bus is being offered to OHS students at a reduced price of $5 per student.
Students must be signed up and paid the $5 fan bus fee to the office before 9 a.m.. on Thursday, November 15.
No refunds will be given to those who chose to not ride the bus.
The fan bus will leave at 12 p.m.
Teachers are chaperoning the fan buses.
Students will receive a pass to get out class early to load the bus at the School street doors.
Lunch in the A La Cart line, if needed, before you leave or plan to bring a lunch to something to eat on the way up.
The bus will stop somewhere on the way back for those interested.
Transportation
Parking is an additional cost. Light Rail stations are also an option.
Owatonna always travels well to support the team. Mr. Achterkirch said,  "We look forward to having a great student section that stays positive during all their chants and cheers. This brings major support for the players on the field and we hope to represent Owatonna with class and spirit."
Fans from far away can stream the game using: http://prepspotlight.tv/MSHSL
Magnet will be updating our snapstory throughout the game (@ohsmagnet) and facebook and twitter during scoring plays and/or quarterly.
About the Writer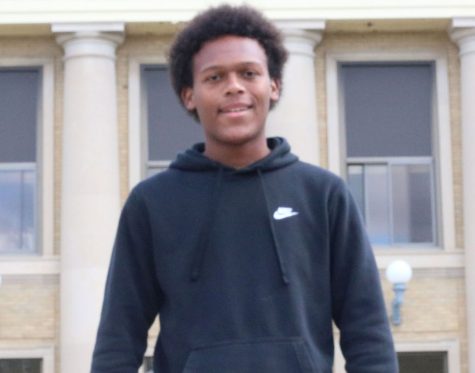 Devin Omangi, Writer
Devin Omangi is a senior at OHS. Omangi plays soccer on the boys varsity team. This is Omangi's first year on the magnet staff he is joined by his twin...