Giving back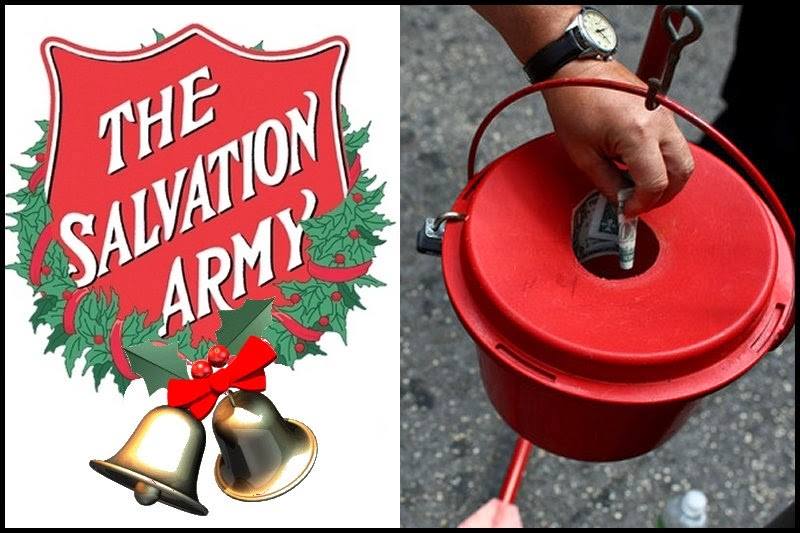 The months of November and December are bell ringing season for the Salvation Army. This is when a group of people do a group of activities like ringing a bell out in public for donations to be placed in a red kettle. The proceeds go to families in need for food, shelter or for local churches. Usually bell ringing is for two to three hours long and can typically raise 30 to 40 dollars an hour. The Salvation Army accepts most donations, however, there are a few restrictions when it comes to what people can and cannot take. The Salvation Army is also in constant need of volunteers to sort clothing. Bell ringing is a great way to show other towns on how we can raise money for people in need. Jan Gunter from the Salvation Army said, "Seeing people ringing the bell at stores looks good for our town, because it shows we care for others."
If interested in volunteering with Salvation Army, people can bell ring during the holiday season or helping sort through the donations the Salvation Army receives. OHS senior Morgan Masche and her family, went bell ringing last year. Masche said, "When people walked by we smiled and said Merry Christmas and they smiled back and said thank you." When the red kettles are put away, there are still ways to help donate. On the Salvation Army web site and the donation box, which will give other ideas to help the community grow.
For anyone looking to donate, the Salvation Army collects donations from Monday through Friday between 9:30 a.m. to 3:30 p.m. and on Saturdays from 10:00 a.m. to 2 p.m. Items can be brought to the side of the building. The Owatonna Salvation Army can be contacted at (507) 455-2023 and is located at 1810 S Cedar Ave, Owatonna, Minn.
About the Contributor
Nevin Schroeder, Writer
Nevin Schroeder is a senior at OHS. Schroeder spends most of his free time helping out on his family farm.  Schroeder also loves to ride snowmobile, play...