Excellent students
The OHS submitted students for the ExCEL award and the Triple "A" award. OHS has three remarkable state-level finalists. The Minnesota State High School League and Wells Fargo announced the 2019 ExCEL award recipients, as juniors Sam Fredin and Carson DeKam.  The Minnesota State High School League announced senior Emily Rahrick to be The Triple "A" winner. The purpose of the Triple "A" program is to recognize and honor students who have excelled in the classroom, on the athletic field and in the fine arts.
The ExCEL award stands for being excellent in the community, education and leadership, it is a unique recognition program designed to honor students who work hard in all aspect of their life. Athletic Director Marc Achterkirch said, "There is an administrative team that looks at the applications, calculating all the different things they have been in and weigh them out and see who scores out higher. Then we select a male and female candidate from the OHS and that goes on to regions."
EXCEL Award Recipients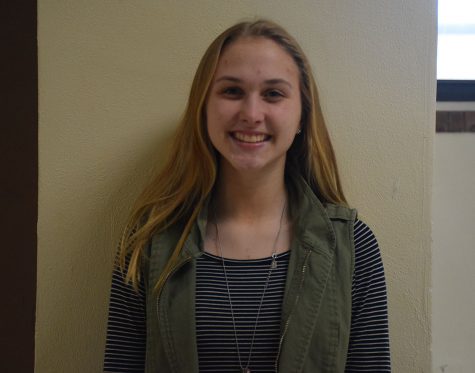 Junior Sam Fredin is heavily involved in the OHS and in the community. She succeeds in academics, being on the A honor roll and in NHS. Fredin also takes charge in multiple leadership opportunities including: Kiwanis Key Club, Big Brother Big Sisters, Link Crew, prom committee and homecoming committee, where she was head of decorations. Fredin has been in DECA since freshman year and received 2nd at conference sophomore year. She plays first violin in symphony orchestra, and earned "Defensive Player of the Year" her freshman year in soccer. She runs Varsity Track and Field, competing at Big 9 freshman year, and lettered as an athletic training student assistant. Fredin manages the OHS Gymnastics team as well.
On top of all of her high school commitments, Fredin still reaches the community. She helps the community through a wide range of things. Including, being a Sunday school teacher, courage retreat leader, an ambassador of dairy cattle on the junior fair board and helping Healthy Seniors. Fredin said, "Being selected as one of the Excel award winners in Owatonna was a huge thing for me because our junior class is filled with many leaders. When I found out about being selected for the state title I was shocked and so blessed to have received the award!" Fredin's motivation is being a role model for younger kids.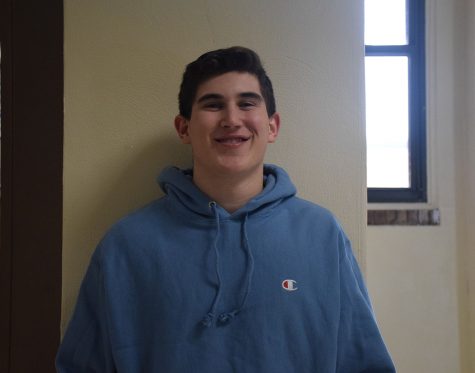 Junior Carson DeKam hits every corner of OHS. He plays basketball, baseball and football. He was announced football captain for the 2019-2020 season, and was voted into the OHS Student Council as well. DeKam is also involved in Big Brothers Big Sisters. He is active in the music department, by singing in a men's choir, concert choir, concert band and jazz band.
DeKam has proven himself academically, being in the National Honors Society at OHS. He also designed a group called PTT, they handle grief and help facilitate emotions. The group meets with Mrs. Williams in the options conference room. This benefits not only himself, but others as well. DeKam said, "What motivates me is being better than I was the day before. If I didn't have this attitude, life wouldn't be worthwhile. Everyday, no matter what happens, I choose to live life to the fullest."
AAA (Arts, Academics and Athletics) Recipient
Senior Emily Rahrick has proven herself as a hard worker through all of her activities. She is involved in multiple leadership groups including Key Cub, Link crew, prom committee and homecoming committee. Rahrick has excelled in academics, earning a spot in NHS and being in the Mayo Medical Explorers Program where she explored different areas of the medical field for over two months. She has succeeded in music as well, playing in the pit orchestra for Mary Poppins the musical, a solo ensemble participant, and an All-State Band member. Rahrick has also played Varsity tennis since 7th grade, a team captain  her junior and senior year, and captain of the Varsity track and field team.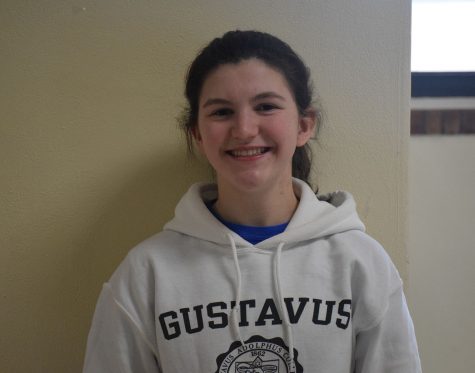 In addition to all of her school commitments, Emily still finds time to volunteer at the Koda Living Community. Rahrick said, "I am motivated because I enjoy everything I am in. I love sports and music, especially playing pit for the musical. I also am motivated academically because I want to be ready for college." She advises others to get involved because you can find new friends and find out your interests.
Owatonna High School is very proud of these students for being active in their community and school. It is an amazing honor to be recognized for these awards. Winners will be distinguished on March 16, 2019 at the AA girls basketball championship.