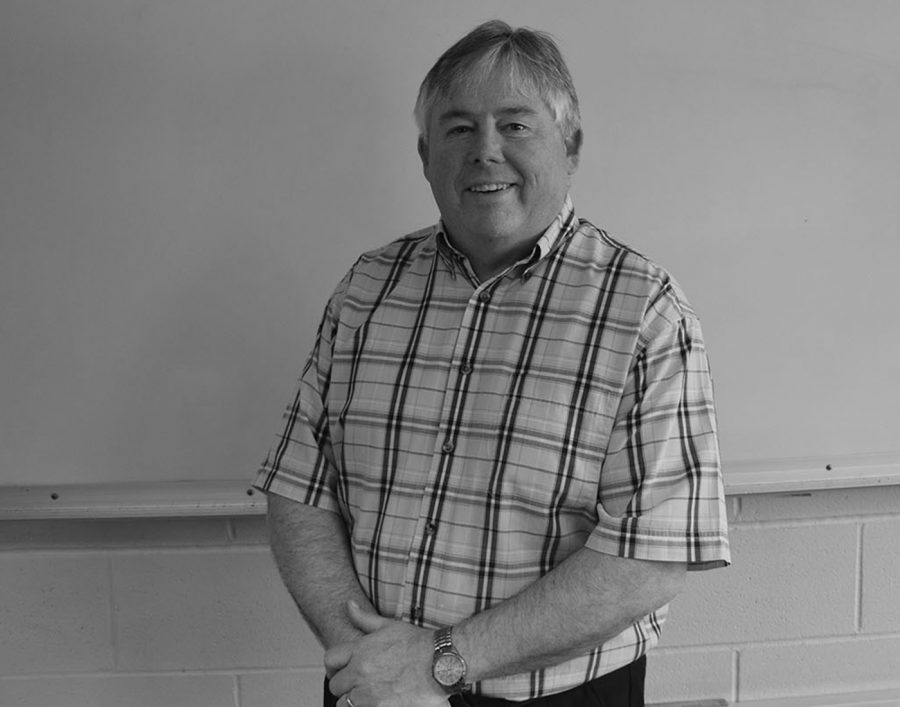 Mr. Solie
Mr. Delles Solie, OHS math teacher and coach, is now finishing off his last year teaching. Mr. Solie has been an educator at OHS since 1991, and in his 28 years of teaching has affected the lives and learning curves of countless young students throughout the decades.
Solie earned his Masters degree from Bemidji State, MN and got his first teaching job at Grand Meadow High School. After which he taught in Walden, Colorado for several years before eventually deciding to relocate back to southern Minnesota and found his career educating the students of Owatonna.
He has helped them better their understanding of math and preparing them for future classes. Solie's impact in the classroom has been significant. Gabrielle Guimond said, "He really cares about all of the students and wants the very best for everyone. He pushes you to give 110% on everything you do, and he is an amazing teacher."
As do many teachers, Solie particularly enjoys seeing his effect on his students' education. Solie said, "It's gratifying when students from college come back and say they feel like they've been prepared." Teachers like Mr. Solie realize the importance of their students understanding of a subject is more important than just helping them pass the class, and prepare them to continue learning and growing as a person. Senior Lucas Sherwood said, "He was easily one of the best math teachers I've had here."
Solie does plan to travel with his wife and fully enjoy his golden years, he could also make occasional appearances in OHS as a mathematics substitute. Although the administration and other staff will be sad to see such a dedicated teacher leave, OHS is glad to have had the opportunity to hold this esteemed educator in our school system for so long and wish him the best in his days to come.