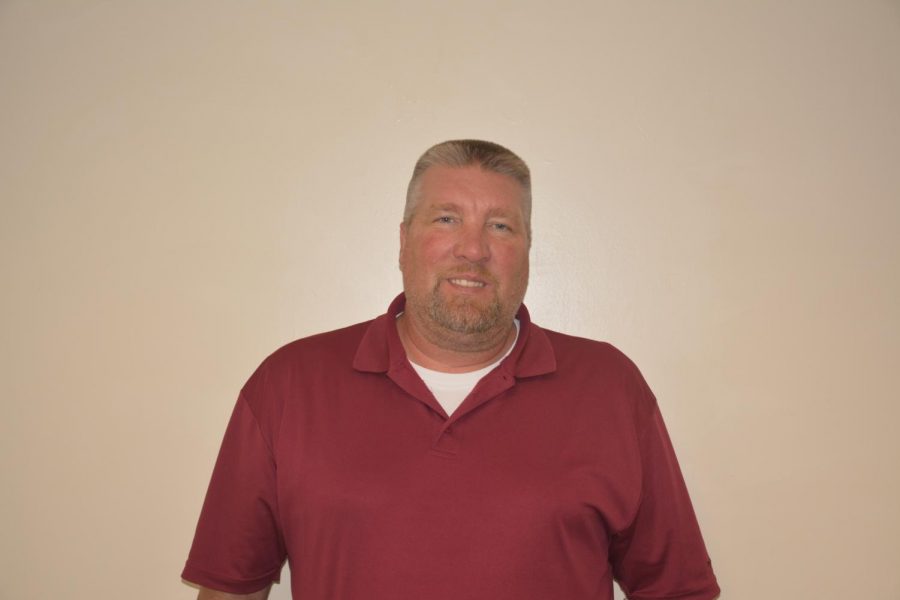 Mr. Cohrs
New to staff at OHS, Mr. Troy Cohrs is an experienced teacher with over 25 years as an educator. Mr. Cohrs teaches English 9 for the majority of this year as well as some English 10 classes. He said that he originally applied to the Alternative Learning Center because he was excited about what they were doing there, and he has encountered professionals from Owatonna that were really good to work with.
Mr. Cohrs went to Concordia College in St. Paul, MN. After receiving his teaching license there, he worked at private high schools in Denver, Milwaukee, and other cities in Minnesota. He then taught at Northfield High School for 20 years before starting in Owatonna this fall. Having worked in both private and public education, he said, "I certainly see the benefits, but it worries me that only a certain amount of people can afford that." He says that he is pro-public education. 
Mr. Cohrs decided to become a teacher because he said, "I was a camp counselor as a college student, and I always loved that." Paired with his love for reading, he found the perfect job as an English teacher. He has taught AP classes, but he prefers teaching ninth graders. 
Some of Mr. Cohrs hobbies are refereeing for soccer and spending time with his family. He is a referee of collegiate soccer at Division I, II, and III. He also mentors and coaches other referees. This takes up most of his time, but he also enjoys camping, downhill skiing, and biking with his family. Mr. Cohrs will be teaching in room B-105 this school year.