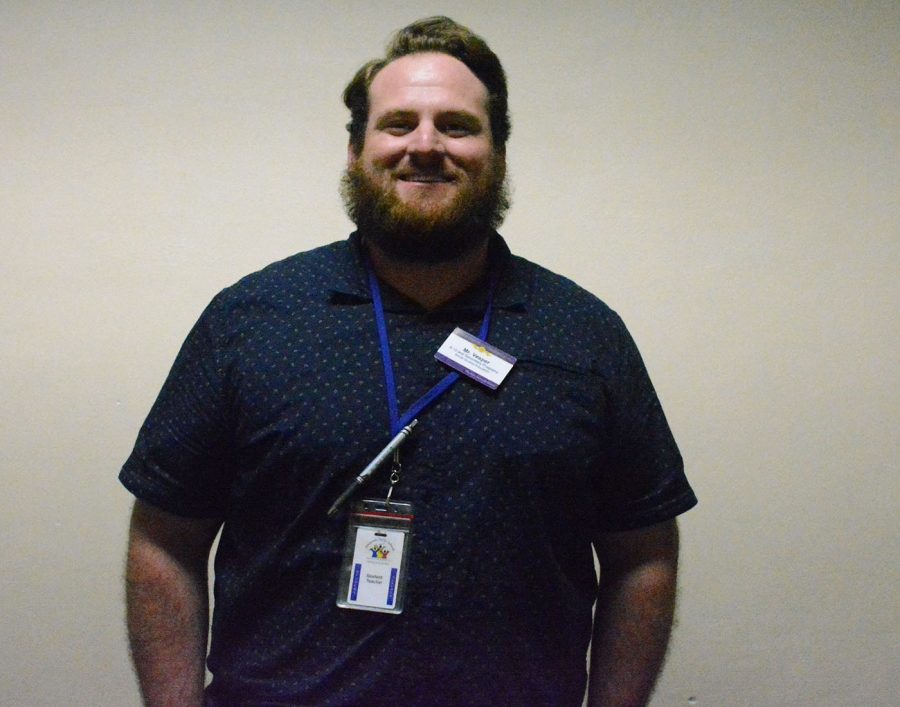 Mr. Vesper
Mr. Walter Vesper is student teaching for his fourth semester here at Owatonna High School.  Mr. Vesper chose to pursue the education path because of his role models like his teachers and school staff who made learning interesting and fun when he was younger. He also hopes to help educate students and show them the same passion for teaching that his own teachers showed him when he was younger.
He began his journey at Minnesota State University, Mankato, where he got a scholarship to be on the football team and is currently in his fifth year of college. He is very passionate about his career in education. Mr. Vesper said, "I really enjoy helping the students understand something. I love when I can finally make something click with them." He enjoys the teaching aspect itself: being able to educate and help students be successful with their education.  He also enjoys working with the staff and student body of Owatonna High School. Currently, the only challenge Mr. Vesper faces in the teaching career is when a lesson does not go to plan, but he explains that it isn't a big deal, and it always works out in the end. Mr. Vesper said, "It's just something I can fix and improve on."
Mr. Vesper also has a variety of hobbies and interests. Mr. Vesper said, "I enjoy all sports, learning new information, and anything social studies."  His plans for the future include a full-time career in teaching social studies. Mr. Vesper can be found in room number A 311 teaching ninth-grade civics and tenth-grade world history.