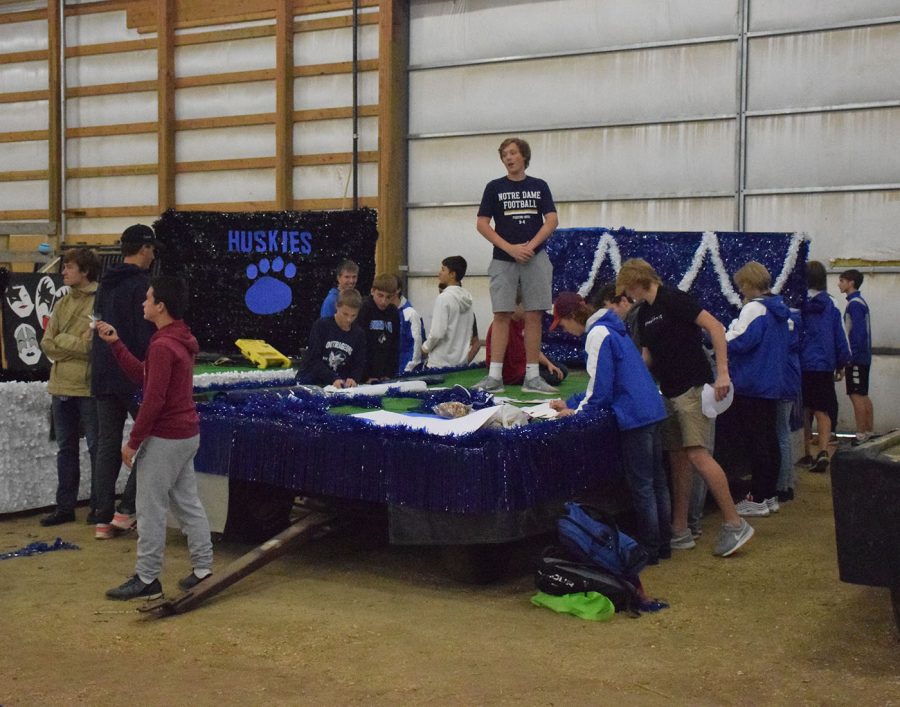 Building up to float
October 3, 2019
The OHS Homecoming Committee commits a large amount of their time and effort to make homecoming great, and the parade is a big part of it. The committee meets every Wednesday from August until after homecoming is over. Prior to the parade, the float building takes place on Wednesday, Oct. 2, from 3 to 8 p.m. at the Radel Pavillion on the Steele County Fairgrounds. At the Pavillion, OHS students, teachers and community members work together to build their floats. There are 18 floats this year along with a walking group, and the committee is glad to see the Robotics team with a float after missing last years parade. The floats are going down the same route as they have in years past. The route will start at Rose and Cedar and heads south to Central Park, then turns and heads east onto Broadway. 
The committee loves to see the community come to support the parade and football game. Homecoming coordinator Mrs. Sandra Justice would like to remind parade-goers to not only enjoy themselves- but to also be safe. Justice said, "You can get candy at a store, but you can't take back a life." While the parade is a fun experience, it can easily turn dangerous if children are running in and out of the street and in front of floats to grab candy off of the ground. 
The parade will take place on October 4 at 1:30 p.m.