Schmidt and Buryska lead youthful Huskies
The youthful Huskies have two seniors that are the anchor of the team: captains Chloe Schmidt and Asia Buryska. They both have been on the team since they were in eighth grade, and now, in their senior year, they are the leaders of the team. These two seniors have helped the Huskies to first place in the Big 9 with two games left in the season.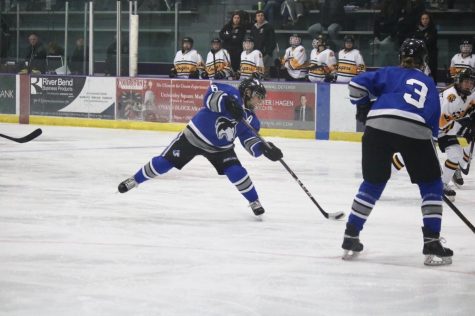 Schmidt is one of three captains for the Huskies this season and was also a captain for the girls cross country team this past fall. Schmidt said, "I have been on the team since I was a young girl, and it's given me the advantage of knowing what it's like to work with others and having a second family." Schmidt has helped the Huskies by scoring 11 goals and is leading the team in assists with 23. Her season, along with the team's, has been great. Schmidt said, "This season has been going great so far, only having two seniors hasn't bothered us because we have so many young girls that are returning from last year that have helped lead us to one loss in the Big 9, and we are looking to go far into sections." Schmidt is also a key contributor to the girls lacrosse team that won the Big 9 title last year. Schmidt is undecided on where she will be attending next year.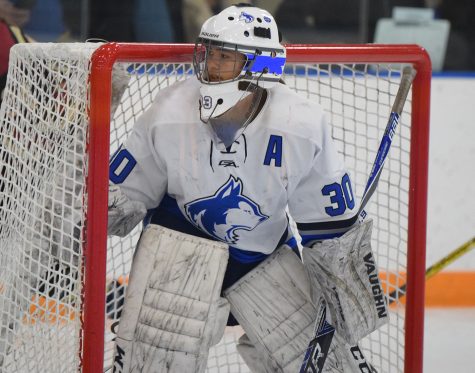 Buryska has had a great senior year so far. To go along with a great hockey season, she had an amazing soccer season. Buryska was named the top senior in the conference and was Big 9 Player of the Year runner-up, while also leading the Huskies to a Big 9 title. Buryska has been a brick wall in net and anchor of the team's leadership this season. Buryska said, "I don't really notice how young the team is. I don't think it really makes a difference when it comes to skill in conference play because we are still one of the top teams, and we are just bettering the team for the future with our experience." Buryska, who has been playing soccer and hockey her entire life, has committed and signed to play soccer at Bemidji State next fall.
The Huskies have their first section game on Wednesday, Jan. 5th at 7:00 p.m. in Northfield.