2020 Snow King and Queen
Every year OHS Student Council puts together a Snow Week. It is a fun week filled with many fun activities. These activities include basketball extravaganza, a dance, finding a hidden medallion and dress-up days.
Annually students vote for a Top 12, Top 5 and King and Queen for snow week. For all seniors, being voted as a candidate is an honor. Snow week candidates are usually the fun and comedic people of the grade. The candidates know how to make people laugh and brighten the school day for others. To start of the week,  Top 5 had the opportunity to perform a skit for the entire school during a pepfest. The top 5 utilized their skills to create an amusing skit.
The highly anticipated crowning pepfest finally occured today after 1st hour in the gymnasium. The pepfest started with congratulating the medallion winner Emilee Moffet and the basketball extravaganza winning team "basketball dropouts". This was followed by a disc toss activity to win prizes. After the fun activity, the OHS cheerleaders performed an energetic routine for everyone.
As the student applauded the cheerleaders, the coronation portion of the pepfest started. Top 12 were recognized and asked to stand. Top 5 were asked to go to the front of the gymnasium where they were handed boxes, but only two had stocking caps representing the winners. Finally, Asia Buryska and Phillip Koslosky were crowned.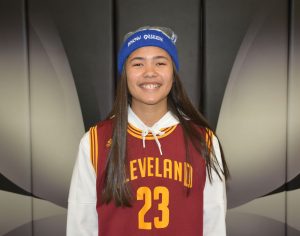 Asia Buryska is the OHS 2020 Snow Queen. She is the captain of girls hockey and soccer. She also involves herself as an NHS officer and Younglife president. Buryska with a humble attitude said, "I was surprised, and I hate surprises." Her favorite part of the week was performing her skit with Ava Wolfe and getting through it for the first time without dropping the ball. She thanks Wolfe, for being able to bring out the humor in her. In her free time, Asia likes to design greeting cards that you can find on instagram(@__abcreations), play guitar hero, and listen to Khalid on repeat. Buryska plans to further her education at Bemidji State University and play soccer there as well.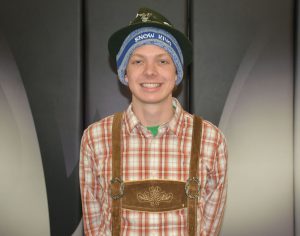 Phillip Koslosky is the OHS 2020 Snow King. He is the captain of the boys cross country team and manages girls track and field. He also is involved in DECA. Koslosky happily said, "It feels good to be acknowledged by my peers". His favorite part of the week was having a snow day. He gives thanks to his grandma (the polka queen), his mom and his grandpa Ronnie for being there for him. In his free time, Phillip enjoys polka dancing, playing with legos and playing puck at Morehouse. Koslosky plans to further his education at the University of Arizona to major in Chemistry.