Women in robotics
Robotics is generally a male-dominated activity. While it is generally seen as a "manly" or "nerdy" activity, there are some women who are breaking the stereotypes and getting involved. There are currently three female members on the team: freshman Kinzie Carlson, freshman Lileigh Nguyen and junior Calishia Vang. Outdoing the previous year, where there was only one female team member. Unlike many other sports and extracurriculars at the high school level, robotics is one that has always had a predominant membership of men. At the team's peak of female membership, there were six girls when there were 36 total members. That is only ten percent of the members at most of any year. Ms. Rose said, "Probably in these nine years we've averaged three [female members] a year, which isn't good at all." According to MIT News, "2016 only 20 percent of undergraduate engineering degrees were awarded to women, and only about 13 percent of the engineering workforce is made up of women." At OHS, there are few female members on the team this year, but those that are there are doing great things for the team. These are this year's female robotics members.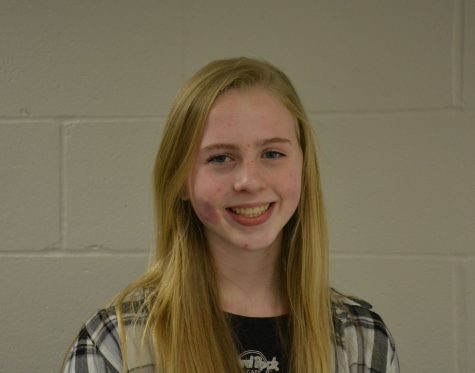 Kinzie Carlson is a freshman at OHS. This is her first year on the OHS Robotics team. Outside of robotics, she is in Girl Scouts, swimming, track, mock trial and speech. She joined robotics because her older brother was in it, and her dad is a programmer with an interest in robotics. So she thought it would be fun to try it out for her first year of high school. As opposed to programming, she is more interested in the business side of things. Ms. Rose said, "Kinzie is on the business team and she's very strong because her communication skills are strong. She's using her strengths and her interests in business." Much like Ms. Rose and some other members, Carlson would like to see more female members on the team. Carlson said, "I'd really like more girls on the team to be represented better. My older brother was on the robotics team, so I would go up north to watch regionals and there would just be all guys, almost no girls anywhere to be seen. So I'd really like to be represented more." She hopes that more girls will look at robotics as something they can do too, and that it is not just a 'guy thing'. She would like to tell people to go try it out.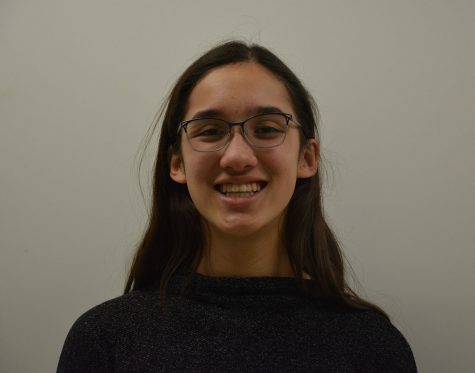 Lileigh Nguyen is a freshman at OHS, and this her first year on the robotics team. Outside of robotics, she is involved in soccer, speech, knowledge bowl and mock trial. She joined robotics because she thought it would be interesting, and there were no other clubs like it. There are many things that can be learned in robotics. Nguyen said, "There's a lot of things about communicating, but I've also learned practical stuff like how to use screwdrivers and what types of drills to use." Nguyen is very hands-on with the robot and is into engineering. Ms. Rose said, "Lileigh is very interested in engineering and has a strength in the math field, so she's working on the build." Nguyen expresses her thoughts on why so few women are in robotics, and why they should join. She said, "Maybe it's just not an interest to people, and maybe there's just not a lot of advertising towards women. But I think it's worthwhile to join it. It's a fun time and you get to learn a lot of stuff."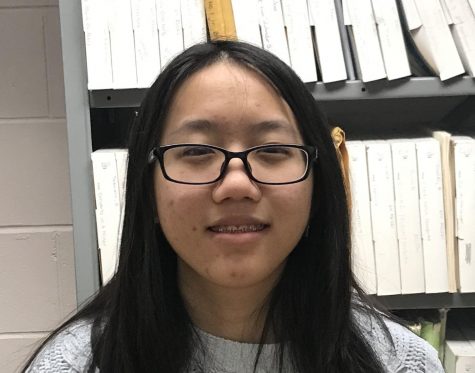 Calishia Vang is a junior at OHS. This is her first year on the OHS Robotics team. Outside of robotics, she plays the viola in orchestra and is in Key Club. Vang has wanted to join the team in previous years but did not until this year. For her, robotics is just a hobby, because she is planning to go into a science career. Vang said, "I really like building stuff with the team, and helping on the robot. Just watching and learning how to use different tools." Vang has more artistic skills rather than engineering but has lots of valuable contributions to bring to the team. Ms. Rose said, "Calishia is very artistic, and a lot of robotics is about creativity in the design, and so that's pulling on a strength of hers." Vang would like for there to be more females on the team in the future. Vang said, "I'd like there to be more, it's not as bad as it seems. Robotics is something for everyone, not just the guys." She thinks that anyone should be able to join the team, and that their gender shouldn't keep them from doing so if they want to. 
Although it is late in the season, students can start thinking about joining for next year. It is good to see the student body well represented in clubs and sports. Meetings are on Monday, Tuesday, Thursday and Friday from 3 to 6:30 p.m. They will be going to regionals on March 6 and 7.