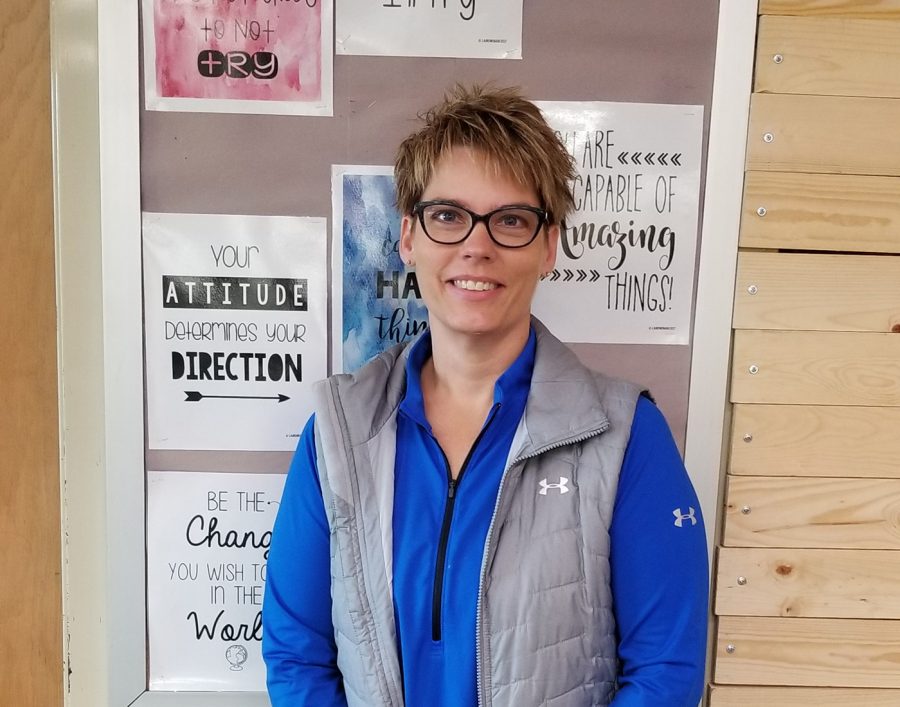 Shari Mensink
Owatonna High School is getting a new Special Services Supervisor this year, Ms.Shari Mensink.  She makes the move to OHS after spending the last 14 years in ISD 761 at various special education positions, including Special Services Supervisor for the younger grade levels.  In her new position,Mensink is overseeing special education at the high school, middle school and ALC.  She is in charge of doing the special education paperwork and making sure that teachers and students have what they need to be successful.
Mensink attended Mankato State University and earned a four-year degree in business with a minor in accounting, as well as a masters degree in special education, learning disabilities and emotional behavioral disorders.  She also has an administrative license to be a special education director, however, Mensink's interest in special education started before college during her high school days in New Richland where she worked with younger special education students during her study hall. Those early interactions have helped lead her to her job at OHS. She said, "One of the greatest things, always, about my job is just seeing the success." 
In this weird year of learning Mensink has adjusted well to distance/hybrid learning.  She said, "I think this just becomes the new normal." She also mentioned the need to be flexible and go with the flow during these unprecedented times.  Looking to the future Mensink said, "I'm excited to get back into the energy of working towards graduation and then life after graduation…The relationship piece is huge for me."  
Outside of school Ms.Mensink enjoys the Owatonna community, keeping up with her kids, being outside and sitting around the campfire.  She said,"I love Owatonna.  I've just always loved this community. I plan on staying here."  Ms.Mensink has an office  in the main office.