OHS Counseling Center holds college application help session
Tuesday, Oct. 27 through Thursday, Oct. 29, students had the opportunity to confer with the OHS counseling team concerning college applications, scholarships and future career options. Group one and two students met in the media center on Tuesday and Thursday, respectively, while virtual learners were offered an online sign-up on Wednesday, Oct. 28.
At the event, OHS seniors were provided with free applications to in-state colleges. OHS counselor Ms. Tami Langlois said, "Every year for seniors we offer a free application week with local colleges throughout the state of Minnesota."
In organizing this event, OHS counselors' main hope is that students are actively planning for their future. Langlois said, "We pull students in to make sure everybody has a plan; it doesn't have to be through those colleges or universities, but it's an opportunity for us to connect with seniors to make sure they have a plan for after high school."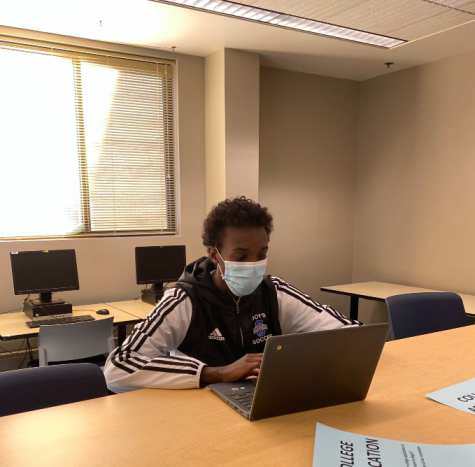 Students who do not have a plan for their future are encouraged to research possible career options through the site Naviance, which aids students in determining what their interests might be. Furthermore, Naviance helps students find a college that is right for them based off their interests and school criteria.
This special time cut out for students to consider their futures proved beneficial. OHS counselors answered any questions that students had. Senior Asad Ali said, "If we had any questions the counselors were there and made the process of applying very easy."
OHS's annual college application day was successful in helping students plan for their future. Counselors provided 141 students with a productive, straightforward solution in the face of something as intimidating and unknown as their future.