Crafty cards
Student Entrepreneur: Ava Hess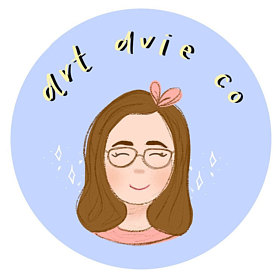 OHS junior Ava Hess recently started her own business called ArtAvieCo, which specializes in adorable greeting cards for many occasions. Currently operating on an etsy account, Hess hopes to spread joy and happiness through her artwork.
 Hess had been making handmade cards for her family and friends three years prior to starting her business and had dreams of becoming an entrepreneur. When the quarantine hit, she was inspired by her friends on social media; from all around the world, to start her greeting card business. She continues to draw inspiration from other artists on Youtube and Pinterest.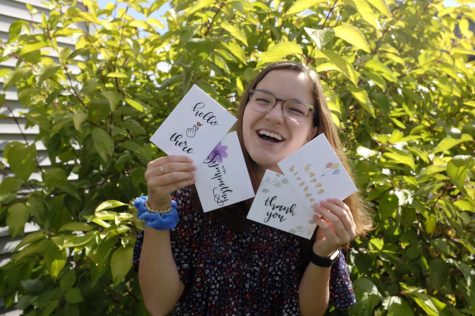 While ArtAvieCo was started less than a month ago and has already made great progress, Hess already has plans for the future. She hopes to create stickers for water bottles as well as bumper stickers and sticker sheets. Another one of her goals is to figure out international shipping, which would enable people across the world to benefit from the happiness a card brings. Hess hopes to positively impact society with her business, "Getting something in the mail is different than getting a text, if someone sends a greeting card to me I'd be like 'aww', so I think spreading joy through that." 
OHS junior Maddie Moen, a friend of Hess and one of the first customers of ArtAvieCo had this to say about Hess in terms of her business, "It impresses me how quick she moves with everything and how good she is with problem-solving." Being an entrepreneur can be daunting, especially while being a student, but when asked what advice she had for other student entrepreneurs, Hess said, "Keep working at it, because it's definitely rewarding in the end. Don't give up."
Being a student entrepreneur is no easy task, but Hess makes it obvious that she loves what she is doing, and is both driven and creative. She has taken a talent and turned it into something beyond a hobby or distant goal, she has utilized her artistry and morphed it into something that is truly inspirational. Her site can be found here.