Lincoln Maher expanding his tennis career at UW-La Crosse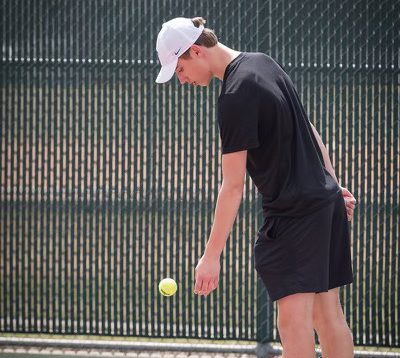 Like many other athletes, senior Lincoln Maher started his favorite sport  when he was very young. He started tennis when he heard about it in his elementary school days. Now, he has gotten offers from a myriad of colleges for tennis. Maher has chosen to further his education to study political science and his athletics at University of Wisconsin-La Crosse (UW-La Crosse). He plans on spending four years at UW-La Crosse. 
A big part of why Maher will be going to his chosen UW-La Crosse is the head coach. William Hehli is the head coach for the UW-La Crosse men's and women's tennis teams. Maher is fond of his coach as he states, "He's very welcoming and he is very straightforward and I appreciate that from a coach." As a coming college freshman, Maher believes that he will fit in as the middle of the pack player. In college tennis there are six singles positions. Maher sees himself playing in the fourth or fifth position off the bat in his freshman year. He has shown that he can take the next step in tennis as he has been playing varsity tennis for Huskies since he was in the eighth grade
Maher is not only good on the court, he is good out of it as well. Maher is a hard worker which will make his younger teammates look up to him a lot more. Tennis captain, Mac Pilcher said, "He is a natural born leader. People listen to him." Coach Matejcek also agrees with this as he has also stated that he is a leader on and off the court. Maher's best value in general is  his work ethic. He works extremely hard. He is very calm and collected, does not let his emotions get in the way of his games. Other than tennis, Maher is involved in a lot of other extracurricular activities at OHS which are basketball, concert band and SHOC.
"
Really strong player especially on the backhand side, that's definitely one of his strengths as well as his serve
— Mac Pilcher
Maher is eager to take the next step in his athletics and academics. He has many friends that have done the same and they have told him just how fun and beneficial playing a sport at the collegiate level can be. Coach Matejcek knows that Maher will shine in the collegiate level as he said, "I think his game has a lot of potential. He's tall. He's really good at covering the court; it doesn't take him many steps to cover sideline to sideline." Maher's height gives him a significant advantage over other players as it lets him cover a lot of the court. This advantage will absolutely give Maher a bright future.