Minnesota musician gaining traction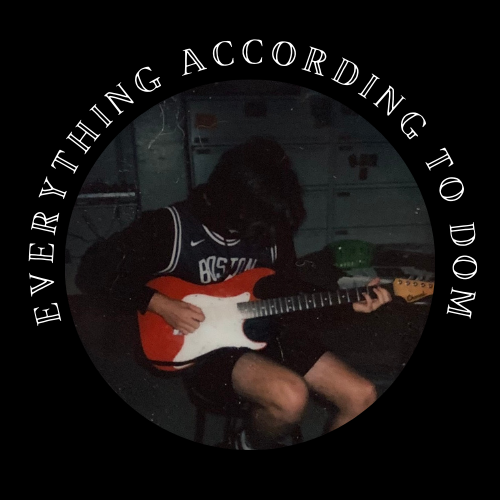 My ever-growing love for music has many contributors. The main contributor is likely my family or perhaps the vast amount of resources I have at my fingertips due to growing up in the digital age. But my birth state is somewhat of a contributor as well. Minnesota has a brilliant music scene. A few of the greatest musical artists the world has come to know have hailed from Minnesota. Bob Dylan, Prince, The Replacements and Hüsker Dü come to mind. However, the members of both The Replacements and Hüsker Dü have split apart and gone on to do their own things. Prince passed away in 2016 and Bob Dylan is still kicking at age 79 – but is likely approaching the end of his career.
Some Minnesota musicians are carrying the proverbial torch, though. Hippo Campus, Trampled by Turtles and Owl City (from Owatonna) to name a few. These artists have cemented their place in the Minnesota music scene and beyond, but there are still a patch of young musical artists that are early in their careers and gaining traction. One in particular, Minneapolis based project Miloe, has got my full attention.
Under two months prior to the COVID-19 outbreak, I attended a concert at The Garage, a music venue in Burnsville, Minnesota, with one of my best friends. We had gone to watch Remo Drive, another very solid Minnesota-based band, perform for The Garage's 20th anniversary. It is customary at The Garage for at least a couple of local artists to open for whoever may be headlining, but since this was a celebration of a local venue, only local artists played. Three bands opened ahead of Remo Drive. Sapphire, Goodnight Gorillas and Miloe. Sapphire was really good, Goodnight Gorillas had a fantastic stage presence, but there was something about Miloe especially that had my friend and I talking for hours after the curtain had fallen. 
Miloe is the musical project of Congo native and Minneapolis-based artist Bobby Kabeya, who is only 19 years old. His music is a pleasant form of bedroom indie. His first releases came in 2019, when he dropped the Miloe EP, along with the tracks "Space and Time" and "Motorola". The latter caught my attention the most when seeing Kabeya live and it probably helped cement the track in my mind when he hopped into the crowd while singing and jumped along with the crowd. Last year though, he released the Greenhouse EP, which appears to be gaining Kabeya momentum and a steady stream of fans. 
The first track to surface from the Greenhouse EP was "Everything (That Should Go)", an R&B laced song with a melancholic piano part that can be interpreted lyrically as a struggle with opening up to others. This track was followed by "Winona" an upbeat track that name-drops renowned actress Winona Ryder. The keyboard on this track in particular is brilliantly bright and punchy. The final track dropped by Kabeya prior to the release of the EP was "Change Your Mind", a very pleasant and relaxing number. Although it is an upbeat song sonically, it can be interpreted lyrically as a song about hanging onto somebody that seems to be letting go of you. Kabeya then dropped the EP, which contained two songs that were not released prior, "Greenhouse" and "Marna". "Marna" is a short and sweet track without any percussive instruments or bass. It only contains an acoustic guitar and Kabeya's voice, but it works. "Greenhouse" is perhaps my favorite track from the EP. It is inexplicably comforting and contains some of the most full-sounding production on the entire project. 
I reached out to a few fellow OHS students to hear what their first thoughts on the Greenhouse EP were. Perhaps my favorite quote comes from senior Sky Dube. Dube said, "I definitely think it's the type of music I would listen to on the first day of summer alone in my room because no one wants to hang out with me. I can cry and dance at the same time while listening to it." Junior Katie Sager had more of a critiqued response than Dube. Sager said, "It definitely gives me summer/spring vibes and easy listening that isn't bad by any means but also isn't anything remarkable. There's potential there and he probably just needs to grow as an artist." There is undoubtedly a summer-like tinge to all of the Miloe catalog, especially in the Greenhouse EP. Adding to the motif of summer, senior Hayli Hausen said, "It feels like I should be playing it in my car in the summer with the windows down."
Audiotree Live
To further add to the momentum Kabeya's project is gaining, Miloe made an appearance on Audiotree, a youtube channel with 654,000 subscribers that is dedicated to recording live music sessions. Remo Drive has made an appearance on Audiotree as well, along with Tiny Moving Parts, another Minnesotan band. The Miloe session has amassed 4,525 views with 330 likes. The numbers aren't absurdly large, but it is some decent exposure. 
The music of Miloe is available on all music streaming platforms. Following Miloe's social media is a good way to keep up with Kabeya's ascendance in the music scene. Miloe is on instagram @miloemusic, facebook @miloe and twitter @miloemusic.