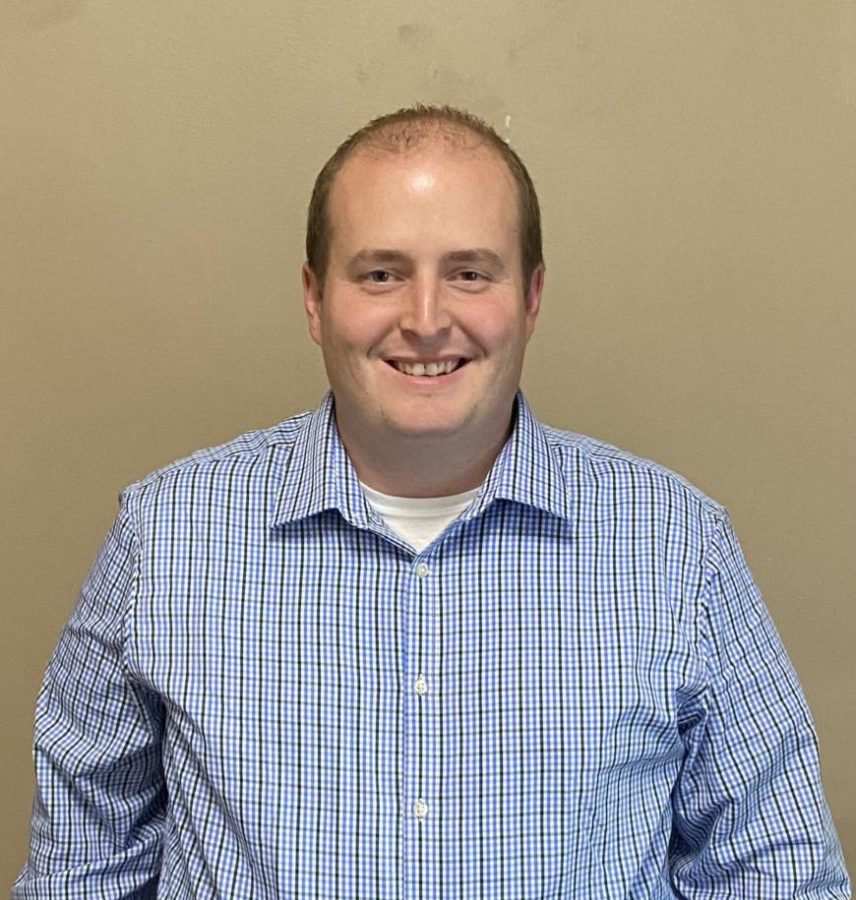 Officer Quinlan becomes the new school resource officer
Officer Derrik Quinlan is joining OHS this year as the school's newest resource officer. A school resource officer's role is to assist the school administration in maintaining a safe and secure environment. They are also mentors, counselors, law enforcers and educators. Mr. Quinlan grew up in Faribault, Minnesota, and attended college at Riverland Community College and RCTC. Prior to making the move to being a school resource officer, Mr. Quinlan was a police officer at OHS for six years. He worked with Allina Hospitals and Clinics for five years, and was a police officer in the Air Force for six years as well. 
Before choosing this job, he had past experience which led him to OHS. He said, "The spot of detective opened up and one of the assignments of being a detective is you can choose to be a school resource officer." He chose this career path because as a kid he joined the Explorers, which led him to work with the Owatonna Police Explorers. The Police Explorers are designed to provide young men and women interested in a law enforcement career with accurate career information, experience in the field and hands-on training. 
He has four kids, which means a lot of running around and sporting events. In his freetime he loves spending time with family, golfing and fishing. He is most excited about interacting with students since that was not a factor last year due to COVID-19. He said, "Everyday is kind of unique right now and I'm just excited for that, I'm excited for new interactions with students." 
Quinlan has a wide variety of responsibilities as a resource officer. There are many exciting pieces about his job. Officer Quinlan said, "Change, everyday is different and it's not the same thing over and over again." These are just a few things that he loves about this job. His career has had its ups and downs, but as an officer in the Owatonna community, he feels respected. Mr. Quinlan said, "In the school, it's difficult because kids have this preconceived notion. On the streets, it's always difficult to interact with someone at their worst." He thinks that this is the most difficult aspect of his job. If faced with a critical incident, a debriefing takes place and the department conducts mental health assessments or meetings as needed or desired. Mr. Quinlan, like every other cop, has access to a psychiatrist. If necessary, students can seek assistance from a social worker, Mr. Quinlan, or any counselor. His office is located in the front auditorium lobby next to the stairs.