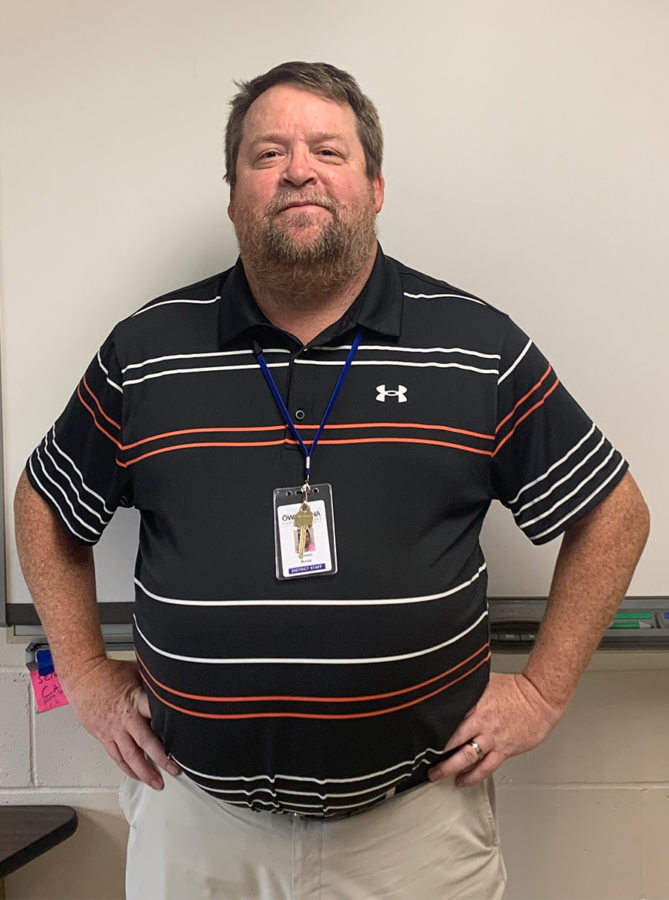 Mr. Stewart Brody joins the OHS Science Department
Mr. Stewart Brody is a new science teacher at OHS. Mr. Brody grew up in Austin, Minnesota and attended college at Southwest Missouri State, (now Missouri State) in Springfield, Missouri as well as Montana State University in Bozeman, Montana. He taught at four different schools in Missouri before coming to OHS. He said, "I'm a Minnesota boy at heart. It's always good to come back home to God's country and Owatonna." Starting this year, Mr. Brody will have the chance to come back to his Minnesota roots as he teaches at OHS. 
Mr. Brody teaches General Chemistry at OHS, however, teaching wasn't his original plan in college. He thought he wanted to be a chemical engineer but teaching chemistry was an easy fit for him. He said, "I wanted to teach because I was a stay at home dad for a while and teaching my boys before they went to school like in preschool. It was amazing to see their want and need and love for discovery outside of school." Mr. Brody also said that he was told he would be a very good chemistry teacher in college.
There are many reasons why Mr. Brody enjoys teaching but there is one that sticks out to him as his favorite. Mr. Brody said, "When a student says, 'Oh my God, I've got it' and they understand and master something, that's priceless." Students also have enjoyed having Mr. Brody as a teacher. Junior Collin McShane said, "He lets us have some freedom and helps us with anything if we need it." Mr. Brody's relaxed but helpful teaching style will benefit his students as they learn chemistry.
Mr. Brody is excited about a lot of things at OHS, one is being in a school that has high academic standards, another is the teaching staff. He said, "To have a teaching staff that is about as good as anyone in the whole nation, I'll put them up against anyone in the whole nation from what I've seen so far." When he is not teaching, he enjoys fishing, golfing and traveling with his family. Students can find Mr. Brody in the science wing in room G-407.