Mr. Brandon Noble making a difference at OHS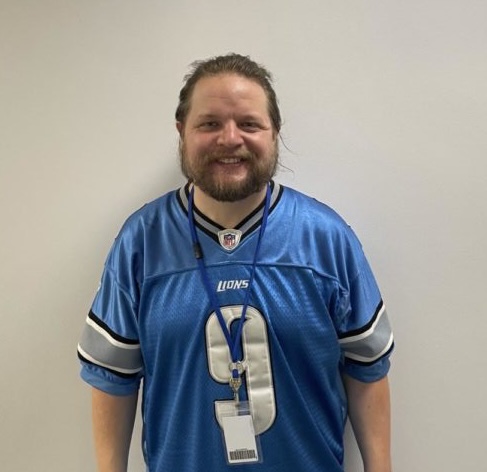 Mr. Brandon Noble joined OHS this year as one of the newest hall monitors. A school hall monitor roams the halls during class periods and makes sure every student finds their way to the classroom. Mr. Noble also helps monitor the lunch room, ISS room, bussing area and security cameras at OHS. 
He is a former alumni of OHS. He graduated in 2005 and was a former student of Mr. Kath as Mr. Kath was his economics teacher. He got the job at OHS when he ran into Kory Kath at the fair. Mr. Noble said, "I ran into Mr. Kath at the fair, he said there was a job opening and said I would be good at it." Mr. Noble is quickly becoming one of the most known names around the school.
Brandon Noble has quickly become one of the most known staff members around the school. Mr. Noble said, "Being a hall monitor is a very rewarding experience." He loves coming to school to hangout with the kids and friendly staff members everyday. He said, "The only downside to being a hall monitor is seeing kids goof around and them not wanting to succeed in the classroom for themselves." With all the roaming around, he said, "I need to get a step counter because I am walking around a lot." Mr. Noble only wants the best for kids. Keeping students in the classroom and making sure they are not skipping classes throughout the day or roaming the halls, is what makes his job rewarding.
Being an educational assistant comes with its ups and downs, but for Mr. Noble, he enjoys being in a good environment and helping people.
Mr. Noble said, "I am looking forward to seeing what the future holds." Students can usually find him around C plaza. Whether he is  roaming the halls, or taking on another job in the school. Mr. Noble is always ready for a new challenge.