Triple A and ExCEL Award nominees
January 20, 2022
High school juniors and seniors throughout Minnesota are given the opportunity to apply for an award that highlights their excellence, work ethic, activities and achievements. Those awards are called the ExCEL and Triple A (Arts, Athletics, Academics) Awards. 
Students apply through the application process found on the MSHSL website. After nominees are chosen, their information is moved on to the district level and then the state level. It is one of the most competitive high school awards given out in Minnesota. The awards are a huge honor at this level and truly encourages students to continue to work hard throughout their high school career. OHS Activities Director Marc Achterkirch said, "We value our activities and our athletics and we really embrace and encourage kids to do multiple things." Owatonna High School continues to inspire excellence and make sure kids know they have a place and can be anything they want to be. 
ExCEL nominees will go straight to the state level next for state judging. The Top 32 in the state will be selected as state ExCEL award winners. The Triple A Award nominees will continue to the region level voting. Then the region will pick one male and one female to the state level. The eight regions are judged and condensed to eight state Triple A Award winners. 
ExCEL Award nominees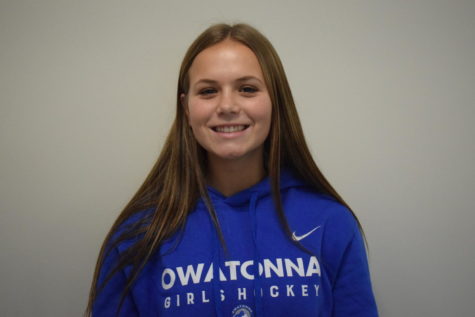 Junior Sarah Snitker is involved in hockey, soccer, DECA, student council, choir, Big Brothers Big Sisters and Younglife. This fall she applied for the ExCEL award and has been nominated as one of the recipients. Snitker said, "I feel grateful for being nominated for this award. It has truly made me realize that being a leader doesn't go unnoticed." Snitker participates heavily in student council and often leads projects. She was also the class president during the 2020-2021 school year. Outside of student council, she holds many more leadership roles such as being a Sunday school teacher and being a Big sister for Big Brothers Big Sisters. Snitker said, "The biggest piece of advice I could give to a freshman or sophomore who has this goal of being nominated for this award is to treat others the way you want to be treated. The way you treat others shows a lot about who you are."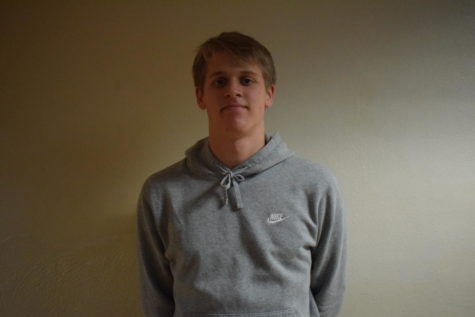 Junior Nils Gantert is involved in soccer, basketball, tennis, student council, DECA and National Honors Society. This fall he also applied for the ExCEL award and was nominated. Gantert said, "It feels good to know that my hard work has paid off." Gantert participates in student council heavily and has served as a chair for multiple events. Along with his leadership in the student council, he is also an OHS Boys Soccer captain. Gantert said, "Advice that I have for younger high schoolers is to just be involved in as many different activities." 
Triple A Award winners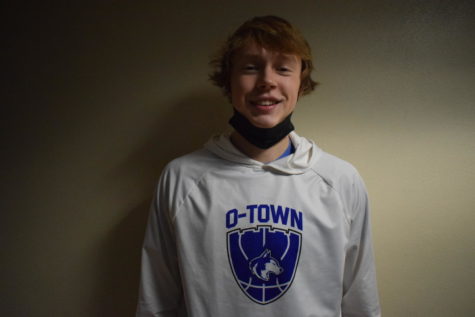 Senior Connor Ginskey is involved in cross country, basketball, track and field, band, choir, DECA and National Honors Society. Ginskey holds many leadership roles such as being a captain for cross country and track, a section leader for choir and the 2021-2022 DECA president. Ginskey said, "A lot of people that applied for the award are involved in a lot too, so it was an honor to be nominated." He is one of the two OHS nominees for the Triple A Award this school year. 
Update: Ginskey has been selected as the section 1AA nominee.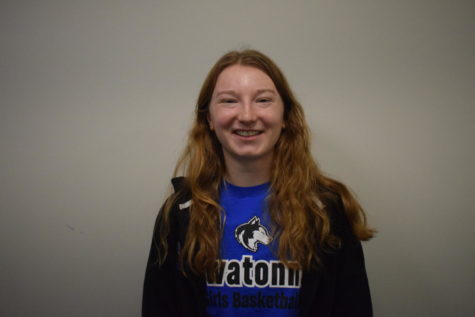 Senior Arianna Shornock is involved in soccer, basketball, band, OHS Magnet, National Honors Society and her church. Throughout her activities, she holds the leadership roles of being a captain for basketball and soccer, NHS Vice President and the committee head for the tutoring opportunity at OHS. Shornock said, "The biggest honor within this award is being able to be recognized and getting to represent OHS." Shornock, along with Ginskey, is the second of the OHS nominees for the Triple A Award this school year. Shornock said, "I would tell my younger self to participate as much as you can and find activities you like. Also surround yourself with people who will make those activities better."