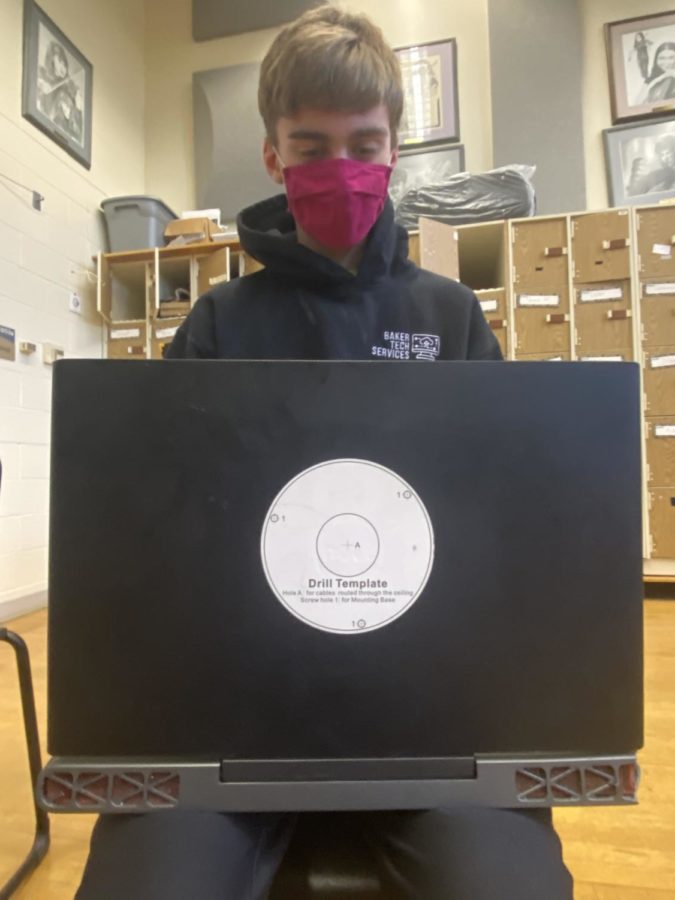 Senior Dylan Meiners
"This laptop sticker is from the Baker Tech Services Steele County Free Fair job we did over the summer. It is a sticker that one would put on a surface that they're going to mount a static surveillance camera to. And the project was really fun. And so I wanted to remember it. So I got one of the stickers out that we didn't use and I put it on the back of my laptop." 
What were you drilling into?
"The set of cameras mounted to the outside of a building, so it could be walls, it could be actually mounted to something inside the building too. So drywall, things like that. It's just a guide to help the person putting in the camera to know where to drill the holes to mount it into the wall."
Is it meaningful to you? 
"It's very meaningful."